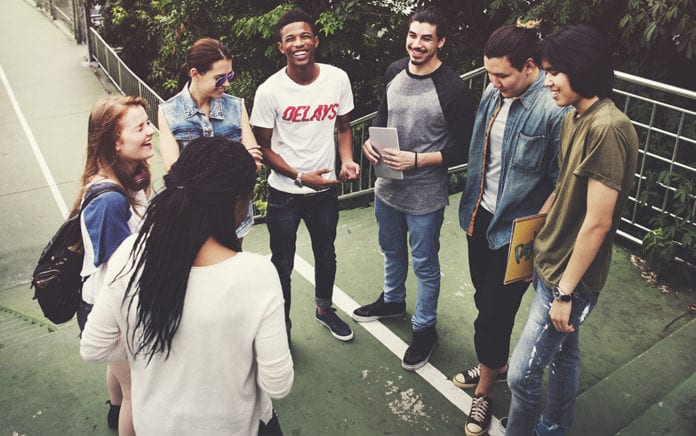 Here are tips for training, communicating and connecting with members of Gen Z
This article, which originally appeared on HRTechnolgist.com, discusses ways to reach Gen Z workers; however, the tips provided are applicable to teaching, communicating and connecting with Gen Z members in your church.
Generation Z (Gen Z) represents those born between 1995 and 2010, and the oldest members of this demographic are now trickling into the workforce. With more than 61 million individuals in the U.S. alone, Gen Z is larger than the millennial generation. Analysts predict Gen Z will constitute a fifth of the workforce.
Here are five ways you can reach Gen Z as they start work:
Go mobile or go home. Remember, this generation grew up with powerful microcomputers in their pockets. Their first phones were smartphones. Being a mobile-first and mobile-only generation, Gen Zers expect their learning content to be available on their mobile devices. Just-in-time mobile learning will be a key trend for Gen Z going forward.
Feed their bite-sized learning appetite. You need to create micro-learning modules to keep Gen Z hooked. Bite-sized learning results in better retention rates and gels well with the shorter attention spans exhibited by Gen Zers. A University of Rochester study revealed that Gen Z students have an optimal learning experience when a video is six minutes or shorter. Students display signs of disengagement as they reach the nine-minute mark.
Focus on soft-skills development. Technology impacts the development of interpersonal and communication skills, and this will become evident as more Gen Zers join the workforce.
Encourage collaboration. Gen Z also grew up with social media and instant messaging. Building a collaborative learning environment, where learners can connect with their peers will be critical.
Use mixed-media formats. Gen Z is significantly more interested in learning through YouTube than millennials. This departure from the earlier trend is consistent with Gen Z's higher rates of digital literacy and early-stage technological adoption. Mixed-media learning programs are essential to engaging a generation that grew up on a steady diet of YouTube, Facebook and Snapchat.
For more information, visit HRTechnologist.com.