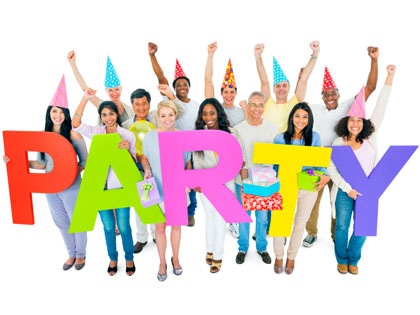 Help attendees get to know their neighbors by hosting a block party.
Jesus instructs His followers to love their neighbors, but many Christians today don't even know the people who live next to them. Tim Burke wanted to do something to change that.
The outreach pastor at Northshore Baptist Church in Kirkland, Wash., Burke created "Block Party in a Box" to help church members befriend their neighbors. The icebreaker kit contains instructions, fliers, toys, bottle openers and more.
"The box is just an easy, tangible way for people to organize neighborhood block parties," Burke says.
Northshore, which averages 2,200 weekend worshippers, passed out 100 such boxes. Church members ended up hosting 43 parties that more than 1,100 of their neighbors attended.
The block parties not only helped church members new to the area meet their neighbors, but also provided an opportunity for members to tell neighbors that the church came up with the idea. Burke says that because of a block party, one church member's neighbors decided to send their child to a Christian preschool. That's because the church member who hosted the party teaches at the school, and the neighbors, though nonbelievers, felt comfortable enrolling their child there because of that connection.
"The block parties are creative ways for Christians to build relationships," Burke says. "Through the relationship, trust starts to develop, and hopefully that opens the door for conversations to invite people for weekend service."
Find more summer outreach ideas »