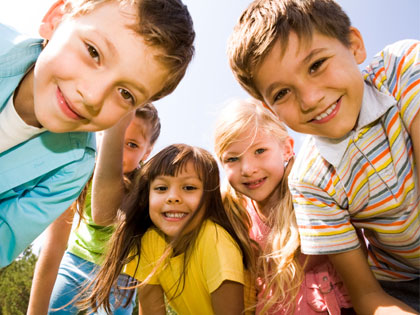 Give kids a meaningful, hands-on outreach experience.
Thousands of children from churches nationwide will participate in hands-on outreach ministry again this February on the sixth annual Children's Ministry Day.
Established by the national ministry Woman's Missionary Union, Children's Ministry Day gives children opportunities to serve others.
For example, in 2008, children from New Hope Community Church in El Monte, Calif., ministered to residents of crime-ridden Skid Row in Los Angeles. Danielle, 6 at the time, initially was fearful, but that changed when a resident to whom she handed food thanked her and smiled.
After that first outing, Danielle asked repeatedly when the children could go serve there again, says Eva De La Rosa, New Hope's education director.
"We don't know if anyone accepted Christ that day, but (a neighborhood) pastor mentioned they were a much calmer crowd than normal," De La Rosa says.
Children's Ministry Day has a different theme each year. In 2008, the theme was hunger. This year's theme is "Helping Hands," encouraging children to lend a hand to the homeless or people in need in their communities.
Children's Ministry Day this year is Feb. 16.