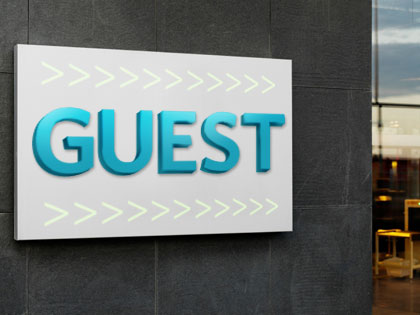 Listening to guests results in positive changes
Multiple initiatives help LifePoint Church in Tampa, Fla., make lasting connections—from closely tracking numbers to identify trends in attendance at worship services and small groups to focusing the church's energy on weekend gatherings, children's and youth ministries and LifeGroups. Here, Senior Pastor Brad White answers the question What other changes have you made to improve retention?
"We really try to listen to people. We heard some negative feedback from guests saying they didn't know where to go for the service, the nursery, etc. Even though we have signage everywhere, people still need that personal touch. So we created a separate entrance for guests, where a host can greet them, take them where they want to go, find them a seat at the service. It has already made a huge difference in second- and third-time visits. And it has become a meeting point for people when they invite friends to church. Guests don't get lost in the sea of people coming in.
We also got wind that guests were frustrated by how much time it took to pick up their children after the service. So we created multiple points where they can come get their kids, and we offer them fresh coffee and cookies while they're waiting in line.
Six months ago, we introduced NEXT, what we call an 'after-party' where guests can come after the service to meet the staff and learn more about the church. We decorate the room to look like a cool coffeehouse, and we give away Starbucks and other gift cards. I meet guests personally and give them a two-minute vision cast. We also ask them to fill out a connection card while they're there. What we've found is that a lot of guests won't complete the information card during the service, but they will do it at NEXT. And we give them opportunities to sign up for LifeGroups and to serve on our ministry teams."


These ideas first appeared in Outreach magazine, November/December 2008. Post a comment below to share what your church is doing. Each issue of Outreach is designed to bring you the ideas, innovations and resources that will help you reach your community and change the world. Click here to subscribe »