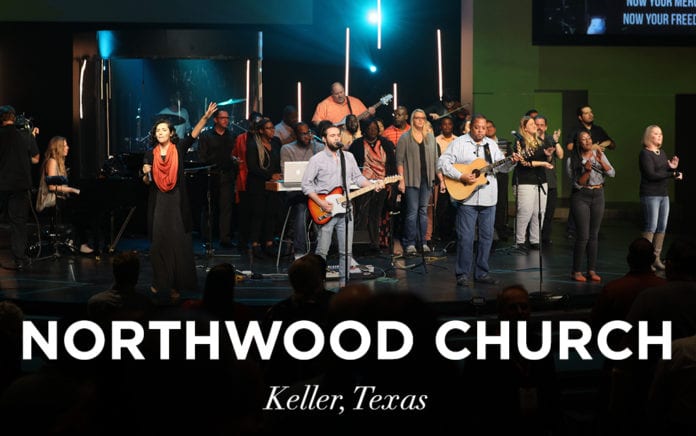 NorthWood Church Multiplies Through Vocational Ministry
NorthWood Church in Keller, Texas, has never aimed to be the biggest church in the area. But for most of the church's 34 years, it has aimed to church the area.
Since 1992, NorthWood has reproduced around 170 churches in six cities across the U.S., which in turn have given birth to even more churches. In 2002, NorthWood started a church-planting family of churches called GlocalNet in order to link those churches born out of their church family's multiplication. GlocalNet also trains, mentors and prepares new planters for their journeys. In all, about 300 GlocalNet churches can trace their origins to NorthWood.
Senior Pastor Bob Roberts says NorthWood and GlocalNet have seen so much exponential multiplication because they approach church multiplication a little bit differently.
"We require our planters to do four things: pick a hard place in the world to plant, plant churches around them, work with the poorest of the poor in the inner-city, and work through their members' jobs and in the public square," Roberts says.
That usually results in multiethnic churches that build relationships in their communities by using the natural talents of the planter. When people are naturally engaging their community using their occupations or passions to serve others, Roberts says, they'll find people who need Jesus.
"Kingdom is the foundation," he says. "Salvation is not the endgame, but the beginning point. So, what does it mean to live out the Sermon on the Mount, and what does it mean to talk not just about the gospel of salvation, but also about the gospel of the kingdom, which is the transformation of all people and all things? I believe the kingdom should make a difference in every domain of society—education, economics, health, etc.—as disciples are present."
NorthWood trains its planters to see every discipled church member—not pastors or planters—as key to building the church when they see their occupations as ministry.
"It's Acts," Roberts says. "If you look at Paul, he was a tentmaker. That's what got him speaking at Ephesus. Paul went to synagogues, to temples, to philosophy theaters, to universities. He didn't have Christian events he invited unchurched people to—he was invited to their events. So what we teach every single member in our churches is, your job is your No. 1 ministry. How do you use that job to serve people?"
The problem, he says, is that once these people start leading others to the Lord and start a church, we can be tempted to pull them into full-time pastoral ministry. Instead, such people should use their job to continue to serve and bless their city. That's why a plant doesn't start by looking at the community's needs. Instead it looks at the talents, gifts and abilities of the planters and figures out how to fit those skills into the community they're trying to reach. From there, a church organically emerges.
"Our goal is to get believers living the gospel on the grid of society and serving," he says. "We want to bring value through the kingdom of God to the community people are in and places we work in the world. Most people just want to go in and do religious work, but people don't value when we show up doing religious work. But man, we start serving the city, they really value us."
And that opens the door to gospel conversations, professions of faith and eventually the growth of a fledgling church.
Take a church plant, for example, where a planter focuses on inner-city kids. They start first serving the city by serving those children. That impacts parents and teachers who may not be Christian but share a concern for children, so they're supportive and want to participate. Eventually, this church might have a disproportionate number of teachers and parents, because these are the people the planter is organically reaching.
"If church multiplication is based on starting tribal churches and on spending the majority of the money on staff, worship services and events for the new church, I don't think it'll bring a whole lot of value," Roberts says. "It'll continue to make evangelicalism more tribal and more isolated, with a major credibility gap. If, on the other hand, it's based on bringing value to society, on the gospel of the kingdom of God, and on sharing the good news of Jesus, I think those churches will bring immeasurable value."
—Jessica Hanewinckel
NORTHWOOD CHURCH
Keller, Texas
Senior Pastor: Bob Roberts
Twitter: @BobRobertsJr
Website: NorthWoodChurch.org
Founded: 1985
Denomination: Southern Baptist
Church-Plant Affiliation: Glocalnet Network
Locations: 1
A 2019 OUTREACH 100 CHURCH
Attendance: 1,250
Reproducing: √