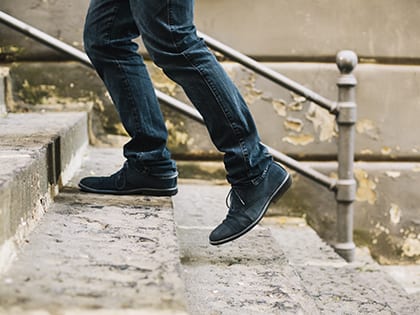 Associate Pastor Brandon Holler discusses the importance of equipping people to serve.
What's been challenging for First Church in terms of getting people to jump in to the life of the church, and what are you doing to respond?
When it comes to serving, there are often two big hurdles for many people. The first is, "I don't know where I fit." And the second is, "I'm scared to death of the questions people are going to ask me that I don't know the answers to." They may feel biblically inadequate or theologically inadequate or just are not aware of how God has uniquely wired them to serve. So, three years ago we created a "middle step" called First Church Academy. If you want to serve and you're hearing our messages and you understand the call, but you don't feel like you're equipped yet, then it's First Church Academy. Our goal is out of Ephesians 4, to be shepherds equipping the saints for the work of the ministry.
What's the syllabus for First Church Academy?
Starting in August for an hour and a half on Sunday nights, we have seven weeks that survey the Old Testament, then seven weeks that survey the New Testament, which brings us to December. In January we have six weeks of systematic theology where we talk about what we believe about the Bible, God, Jesus' death, the Holy Spirit and church. Then we come up with questions they may encounter with people and we discuss them together. The final six weeks is personal leadership.
What's the end goal? What do you hope people feel equipped to do?
By the time they leave First Church Academy, ideally they'll know where things are in the Bible and see the story of God threaded through all of Scripture; how to address different theological questions; how to have quiet time with God; how to share the gospel; and how God has uniquely made them to serve.
Can you share a story about someone who's benefitted from this knowledge and is now serving at First Church?
There's a young lady in her early 30s—Leanne. I remember her coming into my office about three years ago. She was just always in tears, really brokenhearted, unsure about what to do with this guy she was dating. And she was looking for direction. So, she got plugged in to a small group and has been part of it ever since. She was a part of the first group who went through First Church Academy.
After she was done, she realized she had a passion for students. I talked to our middle and high school pastors, and she started out greeting and serving in different ways. As she grew in her faith—a lot based on the academy and taking that knowledge and applying it—the next year, she became a small-group leader for seventh-grade girls. I was just talking to our middle school pastor this week and asked how Leanne was doing. He said, "I wish I had 10 of her because she is just unbelievably devoted to these girls." She's one of those people who gets me a little emotional … thinking about where she was three years ago and the amazing leap she's taken.
FIRST CHURCH OF GOD
Columbia City, Indiana
Website: FirstChurchConnect.com
Launched: 1885
A 2016 OUTREACH 100 CHURCH
Attendance: 1,073
Growth in 2015: +207 (24%)
Fastest-Growing: 97