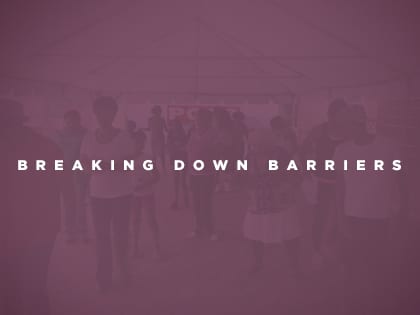 The Spirit Church reaches its community with line-dancing lessons for kids and adults.
Last June, The Spirit Church in New Orleans offered a line-dancing class to children in its summer camp program. The class proved so popular to residents of the city's 7th Ward that church leaders extended it for another month and encouraged adults to participate, as well.
"There were people of all ages, all colors. It was just an exciting time," says Rev. Hadley Edwards, the church's pastor. "People would come off of their porches to line dance in our tent."
A New Orleans deejay named DJ Gravy spun different types of music, including gospel and pop music, as community members danced. Edwards says that each class began with a prayer, but preaching was not a component of the line-dancing class. Instead, believers and nonbelievers alike joined together to have fun and exercise in the sultry New Orleans heat. Many participants who didn't regularly attend Spirit services returned to worship at the church, which has an average weekend attendance of 50, according to Edwards.
"It was such a well-received activity," Edwards says of the dance class. "As pastor of the church, we won't get everybody to come to a Bible study, to come to worship, but there's something about music, dance, something about people working together and working it out, that we were able to draw a different crowd than we [normally] would."
Spirit is a predominantly black church, but Edwards says one evening members of a mostly white church about 26 miles away joined Spirit for line dancing. On another occasion, an elderly white woman stepped alongside a black teenage boy at the event. After the class ended, the boy escorted the woman back to her car to ensure that she made it home safely.
"In this social climate, to see that kind of activity take place … that's a story," Edwards says. "That's really what America is made of."
Find more ways to serve your community »
THE SPIRIT CHURCH
New Orleans, Louisiana
SpiritChurchUMC.org