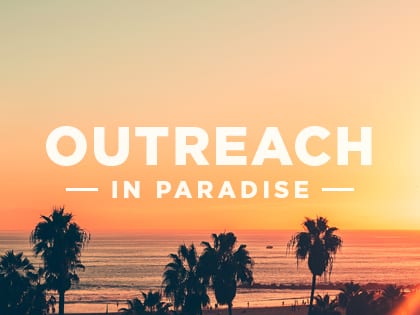 Paradise Lutheran Church partners with area churches to help the underprivileged rebound.
After a divorce and unemployment crippled his finances three years ago, Robert Jensen wound up homeless in Paradise, California. But then, Paradise Lutheran Church helped Jensen rebound with its outreach programs for the needy.
Drawn to the church because it serves free meals, Jensen learned from a staffer about a local housing program for the homeless. He signed up and soon found work. Raised as a Christian, he had stopped attending church—but he's now a Paradise Lutheran member and serves on the church's governing board. The once destitute Jensen draws on his past as he does outreach to the needy.
"It just helps me know what those people are going through," he says. "I was never hungry before. I never knew what that was like. That gives me a good perspective."
Paradise Lutheran has set out to help the underprivileged rebound from difficult times by partnering with area churches that also offer free lunches to the community. Now, these individuals can receive meals at a variety of churches throughout the week. Some of the churches also provide shelter.
Paradise Lutheran once offered discounted housing to those in need and currently seeks financing to build an independent-living facility. In the meantime, the homeless use the church to shower and do laundry. The church also shares its grounds with social workers who connect the needy to appropriate services.
Pastor Rod Platte says churchgoers routinely donate food and money to help the outreach programs thrive. With an average weekend attendance of 60 to 70 worshippers, Paradise Lutheran isn't a big church. However, the congregation, Platte insists, is the key to its success.
"Your congregation has to be on board with it," Platte says. "They have to be wiling to open their doors and let the church buildings be used."