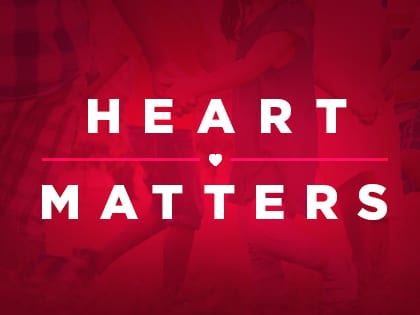 Heart Matters ministry at Eastern Hills Community Church in Colorado provides space for parents to share and learn.
When a woman named Lana received the diagnosis that her daughter had borderline personality disorder, she felt completely alone.
"I didn't have a clue how to deal with this and thought that meeting with other parents who have dealt with children with mental health issues would be extremely helpful," she says.
Symptoms of the disorder include intense emotions, mood swings, impulsive behavior and fear of abandonment. Raising a daughter with the condition led Lana to the inaugural meeting of the Heart Matters group for parents of kids with mental health issues at Eastern Hills Community Church in Aurora, Colorado.
Paul Stalemo and his wife, Janette, launched the group in September 2013 because of their own challenges raising a son with autism. They also wanted to offer support to parents in similar situations.
"We have lots of acquaintances that have children with mental health challenges," Stalemo says. "We started this to be a support group so parents could share resources or just be there for each other to let them know they're not alone."
The group now has 10 to 12 members, all parents who are raising children with mental health conditions ranging from schizophrenia to obsessive-compulsive disorder to bipolar disorder.
Sometimes, local health officials speak during group meetings to educate members about different forms of mental illness. Other times, Heart Matters members simply share their frustrations with each other. Parents of children with mental health issues often feel isolated, judged or ostracized, Stalemo says.
Strangers may wonder why they can't "handle" or "control" their children, and other families may shun them or discourage their children from befriending peers with mental health problems.
Carter says that she has found it difficult to find support outside of Heart Matters, even though she has openly discussed her family's struggles with members of her community.
"It is so comforting to talk with other parents experiencing the same challenges and to know that I am not alone with the struggles I have encountered in parenting a child with mental health issues," she says. "I would have been lost had the Lord not provided me with such a wonderful group of people to help me on this difficult journey."
Stalemo says that he and his wife have experienced many of the same problems that the group members have. They struggled for years, for example, to get an accurate diagnosis for their son, who is now a young adult.
"He's been to all kinds of different counselors and therapists," he says. "We were desperate to get help."
The Stalemos even removed their son from school so he could learn at a pace that better suited him. While this made learning easier, Stalemo says that he and his wife still faced shame from others because of their son's autism.
But Eastern Hills, where they've attended church for 20 years, has always been supportive.
"The youth groups at the church were amazing," Stalemo says. "They knew [my son] was a challenge, and they always welcomed him. It really helped make him very comfortable, and he said a prayer to accept Jesus at the youth group. It was wonderful."