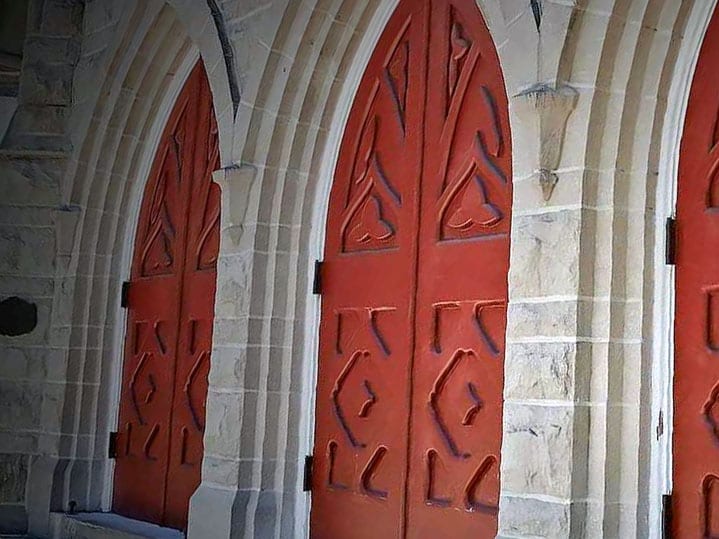 Since 1840, First Presbyterian Church of Jacksonville has remained a staple of the northeastern Florida community.
In its 175 years of existence, First Presbyterian Church of Jacksonville has observed several changes in the Florida metropolis it calls home. One would guess that, in nearly two centuries, the church itself has had to evolve. Reflecting on his 15 years at the church, Rev. Dr. Robert L. Morris, Jr. can attest to that.
"This church once had 2,000 members," Morris says. "When we got here [in 2000], we had about 70 to 80 people in worship each week. People had left the city for the suburbs; they wanted the beach. There are some wonderful churches in those suburbs, so there was a reluctance to come downtown."
Now, the once centrally-located institution isn't so central. "It's equally inconvenient for everybody," Morris says, with a laugh. "You have to want to come."
Despite the inconvenience, today the church has nearly 450 active members. And those civic changes haven't curbed the outreach efforts of First Presbyterian. They regularly aid the homeless. There's Kingdom Kars, a program that repairs donated cars and gives them to students and single mothers. There's prison outreach, literacy groups and regular medical mission trips to Jamaica. "We are going to be very evangelical in our church," Morris says. "If you're new here, we are going to get you involved. People are attracted to that, I think."
But the biggest success, as surprising as it is to church staff, is the church's street ministry. On the hottest days, the church sets up tents and hands out bottled water marked "Living Water." Conversations are sparked, and then, experiences are shared. "It's really working in downtown Jacksonville," Morris says. "I can't quite put my finger on why. But people are coming to know Christ. Lives are changing. We're all kind of amazed at what God's doing."
First Presbyterian, with its welcoming red doors, was founded in 1840 by a sea captain. A church that old has its own oral history. One story that's been passed down through the generations tells of a tradition of generosity. It goes something like this: In the 1920s, a series of renovations led to the decision to take out a sizable loan from the bank. Then came the Depression. When the nationwide crisis hit, the church had problems paying its mortgage. First Presbyterian was in trouble.
Then one Sunday, the pastor's wife made the bold move of putting her wedding band into the offering plate. Other wives followed suit. Today, a stained-glass window that shines among the church's collection of art is dedicated to those women.
"I think that sums up the DNA of our church," Morris says. "Because you know, we're just here on this Earth for a while. I'm 62; I'll be retiring in a few years. And then, I'll pass on my role to someone else. You just trust God, because everything belongs to him."