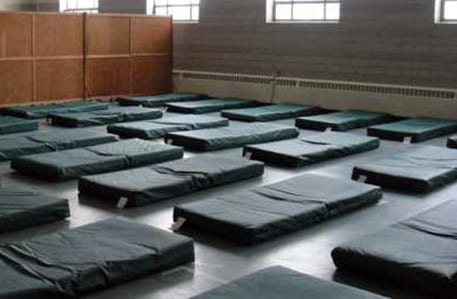 Each winter, two dozen North Dakota churches convert their basements into temporary homeless shelters.
In North Dakota, long, frigid winters place an extra strain on homeless shelters and often leave them without enough space for everyone who has a need. That's why more than 20 churches in Fargo, Moorhead and West Fargo have formed the F-M Sheltering Churches Project, a temporary housing network that eases the burden in their community.
During the winter, each church takes turns sheltering and feeding as many as 30 adults for one week at a time. At the beginning of the week, volunteers set up air mattresses and blankets in the sheltering church's basement. Then, each night, two nearby shelters select adults based on history and past behavior and transport them to the church.
Does your church have a basement, gym or other open space that could transform into temporary housing for the homeless in your community? For more information about the F-M Sheltering Churches Project, check out this article.
Find more winter outreach ideas »