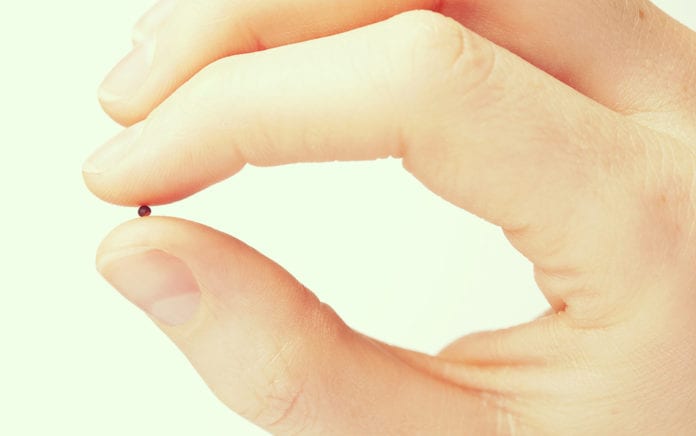 When small churches are true to what they are and what they have been called to do, they too can make a big impact.
Americans tend to think bigger is better. The bigger the business, brand or fan base, the more successful the organization, product or team must be.
On the flip side, we tend to think of small businesses, organizations and teams as insignificant or even unsuccessful. And this consumer mentality has seeped into the psyche of the American churchgoer as well. We are inclined to view large and megachurches as successful and important, and smaller churches as inconsequential and unsuccessful. After all, it's the large and megachurch pastors and staff who are the ones speaking at conferences, appearing as podcast guests and signing the latest book deals.
But it all comes down to how we define success.
DEFINING SUCCESS
Having been in pastor circles for quite some time, I've often heard church leaders ask each other, "How many do you run?" I know it's not the intention, but this question is meant to size up the person to whom one is talking. Is this a pastor of a large, medium or small church? Because the thinking goes the larger the church, the more significant the leader must be.
Over time, such thinking has affected how we ultimately define success. However, the Bible has a much different definition of success. From God's perspective, success is being faithful to his plan and call.
Faithfulness to his plan and call is our responsibility. (Yes, I know the Spirit of God plays a significant role in our faithfulness.) Fruitfulness is God's responsibility. We are never in charge of the production or increase of the fruit, but of laying the groundwork for the fruit. Paul addressed this principle when he wrote, "I planted, Apollos watered, but God gave the growth" (1 Cor. 3:6).
Defining success in this way isn't celebrated in our cultural climate, but it's the way God does.
FOCUS ON FAITHFULNESS
Defining success is so important. If you start with the wrong definition, you end up at the wrong destination. If size or fruitfulness is the goal, then you will be tempted to bypass faithfulness for pragmatism when faithfulness doesn't seem to be working. In truth, sometimes faithfulness may not have the numbers (fruit) to show.
While numbers may impress others, they don't impress God. What impresses him? Faithfulness. Jesus tells us so. In the parable of the talents, the master said to the servant who multiplied the talents, "Well done, good and faithful servant. You have been faithful over a little" (Matt. 25:21).
Our faithfulness is the healthy environment for God's fruitfulness. Instead of focusing on the size of our churches, we must continually focus on faithfulness.
HAVE A BIG IMPACT
When we look at the New Testament, we see Jesus frequently pointing out the huge impact small things can have—like a mustard seed.
If Jesus understands the significance of a mustard seed, there's no denying the significance he places on a small church. Truthfully, for a small church to see its significance it must root its identity in Christ and what he thinks and says of them—not what the world or other churches think and say of them. They will have to learn to be comfortable with who they are.
You've heard it said, "Dynamite comes in small packages." Only by being true to what it is can dynamite make a big impact. The same is true with small churches. When they are true to what they are and what they have been called to do, they too can make a big impact.
Ever driven on a winding mountain road and seen a sign that reads "Watch for Falling Rocks"? One little rock falling from a tall mountain can have a significant impact on a car.
Small churches can be like those falling rocks through their faithfulness. We should see small churches as major intersections where our faithfulness and God's fruitfulness can collide, leading to significant impact in the world. To achieve this intersection, churches will need to be faithful in their mission.
BE MISSIONAL
Churches of all sizes should be missional—they should embody the missio dei and faithfully show and share the gospel. There's no shame in being a small church that shares the gospel. But if you are small because you're giving lip service to being missional but practically you don't want any new people coming in, that's sinful.
Missional faithfulness consists of joining Jesus on his mission, being shaped and propelled by that mission, and living that message out incarnationally in our community. Missional churches—regardless of size—will always have the greatest potential for greatest impact.
While there's no denying that American culture is consumeristic and defines success on numeric scales, the church shouldn't buy into such a mentality. It should define success by God's standard, which is simple: faithfulness. The most successful church is not the one that grows the largest, but the one that digs the deepest into its community, engaging it on mission. Thus, the most successful church is the one that is most focused on its faithfulness toward both God and its community.
Small churches, we celebrate you, we encourage you and we want to foster a culture that values you.