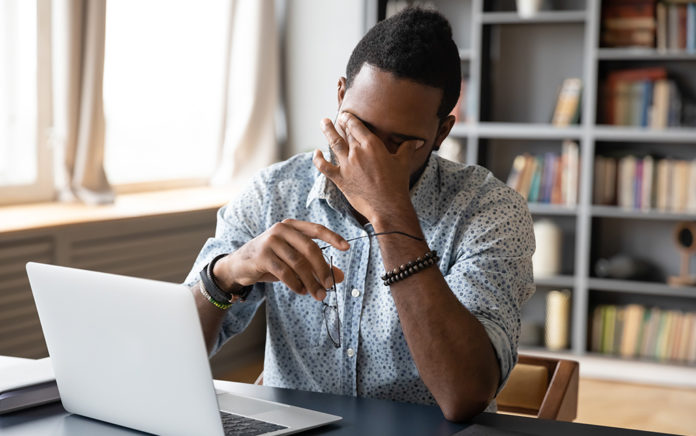 The Mosaix Global Network recently established a partnership with Rodney Cooper to provide personal, vocational and trauma (PVT) counseling to pastoral leaders affected by racialized trauma.
Serving as a full-time pastor or ministry leader in any local church is challenging. When serving in churches with people of varying ethnic, economic and cultural diversity, however, the challenges increase exponentially. This is particularly true for pastors of color serving in majority-culture settings.
Since emotional and psychological health care is among the most important resources for effective pastoral ministry, it is vital in an increasingly diverse society that leaders in positions of authority seek to understand, validate and resource ministers who have in the past experienced or may be now experiencing the adverse effects of "racialized trauma."
According to Mental Health America, "racial trauma, or race-based traumatic stress (RBTS), refers to the mental and emotional injury caused by encounters with racial bias and ethnic discrimination, racism and hate crimes. Any individual who has experienced an emotionally painful, sudden and uncontrollable racist encounter is at risk of suffering from a race-based traumatic stress injury. In the U.S., Black, Indigenous and People of Color (BIPOC) are most vulnerable."
Toward that end, the Mosaix Global Network recently established a partnership with Rodney Cooper to provide personal, vocational and trauma (PVT) counseling to pastoral leaders affected by racialized trauma. Cooper is an experienced clinical psychologist and respected theologian who has served since 2001 as the Kenneth and Jean Hansen Professor of Discipleship and Leadership Development at Gordon-Conwell Theological Seminary's Charlotte, North Carolina, campus.
Through PVT counseling, Cooper helps ministry leaders understand, process and overcome racialized challenges, and in the process become better equipped for effective church leadership in the 21st century. Through such counseling, pastors of color find health, healing and hope; and majority-culture pastors process their own racialization to discover whether it is having any negative impact on the people or staff in churches they serve.
"If you take a can of soda, shake it vigorously and release the tab," explains Cooper, "the shaken liquid explodes out of the can and a mess is created. I routinely work with pastors who have been shaken in life and ministry over and over again. In counseling, we gently remove the tab, help them rightly process their pain and clean up any residual mess."
Ministry leaders dealing with any of the following or other related concerns may benefit from PVT counseling:
1. Personal Concerns
• Overcoming feelings of insecurity or insignificance
• Navigating burnout
• Dealing with private sin
2. Vocational Concerns
• Working for or being fired by an insecure leader
• Resolving cross-cultural conflict
• Responding to injustice or unjust power dynamics
3. Traumatic Concerns
• Managing anger and/or frustration
• Healing from race-based stress or harm
• Avoiding revictimization
So, how are you doing at the moment? Are you feeling helpless or hopeless in regard to your current position and/or in your interaction with those with whom you work? Are you experiencing …
• Physical exhaustion or lack energy?
• Emotional exhaustion from the unresolved questions, tensions and choices that remain day after day?
• Mental exhaustion in the form of any negative or critical attitude as directed toward yourself, work or life? Are you struggling with feelings of inadequacy, incompetence or inferiority?
• Spiritual exhaustion whereby you lack interest in prayer or Bible study, and thus are forced merely to grind it out in your approach to preparation, service and job security?
If so, Cooper encourages you to seek help in order to process your feelings, especially any that arise from negative personal, historical or vocational experience with others of a different ethnic, economic or cultural background. Indeed, it is these that can be classified as racialized trauma, a specific trauma as with so many others not easily overcome apart from intentionality.
PVT counseling via Mosaix is private and confidential, relational and short-term and otherwise focused on specific problem-solving. It is not psychotherapy, professional in nature or long-term, or designed to address other chronic problems.
For more information or to schedule an appointment with Cooper, visit Mosaix.info/PVTcounseling.