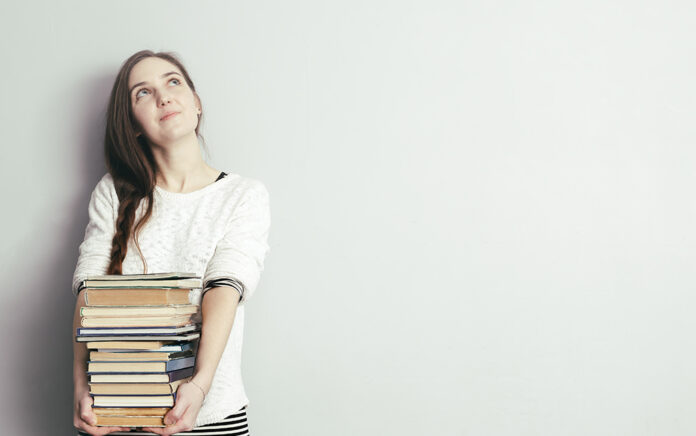 What happens when expectations about Christian ministry meet the realities of Christian ministry?
I was a young pastor fresh out of Bible college once, and I've had the privilege of working with many young people in ministry. 
There are a lot of things about working in ministry that are challenging, and it's easy to get discouraged and frustrated when you work at a church. There are a lot of things I wished I knew before becoming a pastor.
But if I had to narrow it down to one thing that is the biggest hurdle I see for young people in ministry, it would be this: Idealism.
You might be thinking, Idealism … really? Yeah, idealism. Let me explain.
How Things 'Should Be'
Most young people skip into ministry with an ideological view of how things "should be."
The church should operate this way. It should follow this perfect model. Church members should behave. After all, Jesus says we should.
Everyone should volunteer, give, and serve. Everyone should love one another.
Everyone should set aside their pride and selfishness and follow Jesus above all.
But that's not the real world.
Ministry Is Messy
It doesn't take long before the honeymoon shine of a new church job fades, and things you see the depravity, brokenness, and sin that we all carry with us into the church.
People don't act like they should. The world doesn't work like it should. The church cannot operate like we are in a utopian world where everything functions as it should.
Sometimes the church has to run like a business. Sometimes you will have to make tough and complex decisions that will make some people upset.
Some things like tight budgets, packed schedules, and social politics are going to happen in your church, whether you like it or not. Some people will wrestle for power. Some people will be repeat critics of your work.
You can push against this reality, but it can break you if you aren't ready for it.
This leaves a lot of young people battered and scarred from church ministry. Some leave the faith because of bad experiences or getting fired from a church.
Frankly, I'm worried about this alarming trend of young people quitting ministry. And to be honest with you, I went through a season where I got burned. It was a dark time in my life, and I almost gave up too. I'm so glad that I didn't, but when my idealism crashed in the face of reality, I nearly quit.
Check Your Idealism at the Door
Don't compromise on the Bible. But understand that we are aliens in a foreign world. Our home is in heaven. But until we get there, the church will be a group of broken people living in a broken world. Accept that reality, be faithful to Gods calling, and know that ministry is a battle that you have to be in for the long haul.
You alone are not the one person who is going to fix everything. You can't do it by yourself. So pace yourself. If you try to do it all alone, you'll burn out.
Find others to help you on your mission, and know that you will need to work with other broken and sinful people like yourself. They'll see things differently than you do. They'll disappoint you. And they'll also surprise you in good ways too.
You might face some bad pastors. You may have some divisive elders or people with power in your church who will wield it against you. Even when you get dozens of compliments, there will be a word of criticism that eats at you for years.
You will face spiritual warfare and bouts of discouragement. There will be days when you wonder why you even bother to get out of bed and try to make a difference.
But don't let that stop you. Know that it will be hard. Know that you are going to a battlefield, not a resort.
Check your idealism at the door. Because if you stay rigid, the world will break you.
Hold fast to God's Word, don't ever compromise on biblical truth, but be flexible in your expectations of how the church and people should be.
Call everyone to repent and follow Jesus, but remember his grace and mercy when they fall short.
Ministry Is Hard
Part of the problem is that I don't think the church has prepared people for how hard ministry is. We talk about the joys of ministry, but we don't talk about the suffering and persecution that the Bible promises we will have to endure.
Just look at some of the things that Paul writes Timothy about ministry.
"Let no one despise you for your youth, but set the believers an example in speech, in conduct, in love, in faith, in purity." —1 Timothy 4:12
People will look down on you because you are young. It's the reality of a broken world.
So how should you respond? By setting an example for everyone of how a follower of Jesus should live. Rise above the criticism.
"The Lord's servant must not be quarrelsome but kind to everyone, able to teach, patiently enduring evil, correcting his opponents with gentleness. God may perhaps grant them repentance leading to a knowledge of the truth, and they may come to their senses and escape from the snare of the devil, after being captured by him to do his will." —2 Timothy 2:24–26
Want to be a servant of the Lord? You'll need to be able to let go of unhealthy arguments. You'll have to be kind to everyone, even the person in your church that hurts you the most. You will have to patiently endure evil.
There are people in your church who will attack you, get under your skin, tell you continually how you should do your job (often when they won't do anything to help). And you will need to respond in love with gentle correction and patience, praying that God will lead them to repentance.
That's hard to do.
"Indeed, all who desire to live a godly life in Christ Jesus will be persecuted." —2 Timothy 3:12
Want to live a godly life for Jesus? The Bible promises that you will be persecuted. It's going to happen. So be ready for it. Expect it. Take off your rose-colored glasses and know that persecution is coming.
If you signed up for ministry, you signed up for persecution. And know that this persecution will often come more from inside your church than outside of it. 
You Will Have Trouble
Many pastors are like soldiers who enlist in the army and are then shocked when the bullets start flying. They didn't sign up for spiritual war.
Many sign up for the applause, the power, or the dream of leading the perfect church with wonderful Christian friends.
But look at what Jesus promised to his followers: 
"In the world you will have tribulation. But take heart; I have overcome the world." —John 16:33
You will have tribulation. You will have persecution. Your church and your ministry will absolutely not be ideal.
So instead of thinking that you will somehow be better and different than every other person in ministry who has come before you, check your idealism at the church door.
Who in the Bible ever followed God and always had an ideal situation?
Ministry won't be ideal, but take heart. This is the noble calling that Jesus has invited you to follow. He has overcome this world, and at the end of your life, you will receive your reward for your enthusiastic service and endurance through the many trials and attacks of the Enemy.
Sorry if that bursts your bubble, but I hope that it does.
In all of the difficulties, there is tremendous satisfaction, joy and beauty in serving the Lord. But it will not be ideal.
Read more from Brandon Hilgemann »
This article originally appeared on ProPreacher.com and is reposted here by permission.