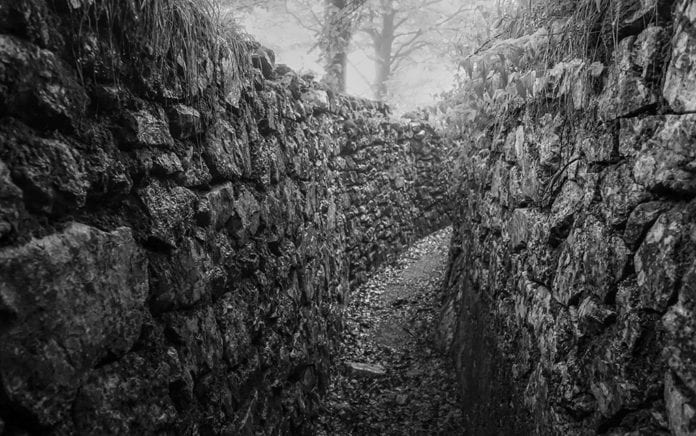 Ministry can be hard, but here are some encouragements in the midst of the battle.
This morning was not fun as I waded through a major ministry disappointment. Failure, embarrassment, confusion and stress all made for a bitter cup to drink—all before 9:00am. I need resiliency just like you do, and I need this article just as much as you do.
Ministry is tough. There is resistance every step of the way. We have to press through setbacks of every variety. There is criticism, inadequacy, misunderstanding, conflict, exhaustion, resentment, loneliness, fear, bitterness and marital disunity just to name a few.
How can you and I both be resilient in the trenches as we serve?
1. REMEMBER THAT THE MOST IMPORTANT THINGS ARE ALL INVISIBLE.
As I poured out my heart to God about my disappointment, I was reminded that we fight an invisible battle. The battlefield is invisible, the radio sometimes sounds fuzzy, targets are often unclear, and we never know whether what we're doing is even contributing to the overall effort.
A lot of ministry is invisible. We teach children and can't see immediately if our efforts have shaped their young hearts. We serve until our eyes burn with exhaustion but don't always know if it was meaningful. We tell our neighbors about Christ but don't always see if the seeds are taking root or falling by the wayside.
"We do not focus on what is seen, but on what is unseen. For what is seen is temporary, but what is unseen is eternal" (2 Cor. 4:18).
Invisible. This work is all invisible.
So, quit straining to see if it's worth it or not. Ask for faith to persevere even when it seems no one is listening to your words of life. Ask for faith to keep sowing gospel seeds even when you don't see any sprouts.
2. REMEMBER THAT YOUR WORK IS NOT WASTED IN THE LORD.
"Be steadfast, immovable, always excelling in the Lord's work, because you know that your labor in the Lord is not in vain" (1 Cor. 15:58).
Well, looky there. Our ministry might be invisible to the human eye but not to the eye of the Lord. His eyes see. What does it matter what he chooses to do with the seeds we labor to sow in his name? He is the potter. We are just the clay.
3. REMEMBER THAT YOUR BIGGEST SETBACKS ARE NOTHING COMPARED TO THE BIG PICTURE.
"For our momentary light affliction is producing for us an absolutely incomparable eternal weight of glory" (2 Cor. 4:17).
Do we really believe this? I know I struggle to. If I did, I wouldn't be so frustrated with every hurdle in my path (like my computer crashing just as I finished this article). I need to train my mind to thank God for each challenge and see it as a gift from him.
"For I consider that the sufferings of this present time are not worth comparing with the glory that is going to be revealed to us" (Rom. 8:18).
We must train our souls to see the hurdles in front of us differently—to see them as anthills compared with eternity.
4. REMEMBER HIM.
"Though you have not seen him, you love him; though not seeing him now, you believe in him, and you rejoice with inexpressible and glorious joy, because you are receiving the goal of your faith, the salvation of your souls" (1 Pet. 1:8–9).
Focus on Christ. Yes, he just happens to be invisible to your naked eye as well.
Don't focus on your weaknesses. Don't even look at how few steps you've been able to take forward compared to how many you've been pushed back. You can't see clearly enough to even count such a thing.
Hebrews 12:1–2 reminds us, "Since we also have such a large cloud of witnesses surrounding us, let us lay aside every hindrance and the sin that so easily ensnares us. Let us run with endurance the race that lies before us, keeping our eyes on Jesus, the source and perfecter of our faith. For the joy that lay before him, he endured the cross, despising the shame, and sat down at the right hand of the throne of God."
Fix your eyes on him—his perseverance even to the point of death—and that, my friends, will humble you to be resilient in the midst of your trials and service to him.
This article originally appeared on NewChurches.com and is reposted here by permission.