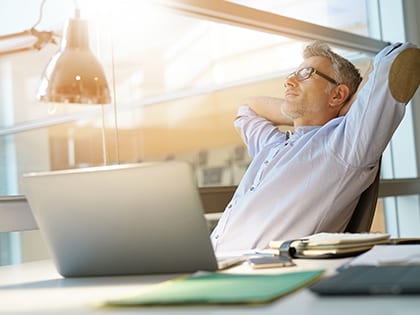 Is stress making you listless, unmotivated and mentally distracted? Here are 10 ways you can reduce the stress in your life.
In a past article I discussed how ministry stress can sometimes make pastors feel like zombies: listless, unmotivated and mentally distracted. Many of you took the Zombie Zone Quiz to find out if you were in that zombie zone. If ministry stress is draining you, this post offers some practical guidance.
If you currently feel like a zombie pastor, what can you do to renew your passion, energy and zest for ministry? Consider these 10 simple steps that can help you regain your joy and step into God's healthy zone.
1. Admit that something is out of kilter in your life. Simply naming the problem is your first step to solving it.
2. Share with a safe friend that you feel like a zombie and ask him or her for prayer and support.
3. Take an honest look at your average week. Does it include a full day of rest when you disconnect from all things ministry?
4. Start getting 30 more minutes of sleep each night.
5. Schedule time each day when you email or do social networking. Don't get sucked into them every hour.
6. Ask the Lord to renew your strength.
"But those who wait upon GOD get fresh strength. They spread their wings and soar like eagles, They run and don't get tired, they walk and don't lag behind." —Isa. 40:31
7. Do something fun that you enjoy doing. Make a date with yourself each week and do it. Don't feel guilty that you are taking time for yourself.
8. If it's serious, find a coach or counselor who can help you dig out. Even if it's not serious, periodically see a coach or counselor to help give you perspective.
9. Ask your closest friends and family to tell you when they sense you are mentally preoccupied. When they tell you, write down what was on your mind. Learn how to catch yourself when you become preoccupied with those thoughts so you can change them and become more present with others.
10. Practice silence and solitude. See the related posts below for insight on this important spiritual practice.
How do you keep yourself emotionally and spiritually healthy so that you don't become a zombie pastor?
Read more from Charles Stone »
Charles Stone is the senior pastor of West Park Church in London, Ontario, Canada, the founder of StoneWell Ministries and the author of several books. This post was originally published on CharlesStone.com.