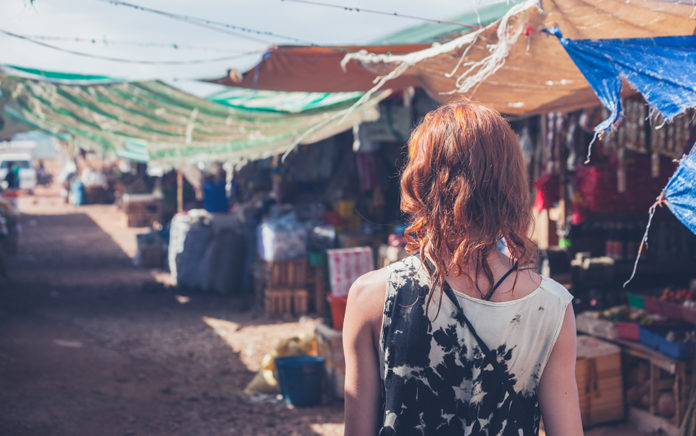 The amazing things that happen when leaders commit to training overseas believers
I realize I'm writing this article in the midst of COVID, when few people are traveling—but I trust the opportunities will open again. When that happens, I pray pastors will again make commitments to travel overseas to train nationals alongside missionaries on the ground. Here are some reasons why:
1. It's one way we can assist others in fulfilling the Great Commission around the world. In one week, walking alongside and learning from committed missionaries and national believers, we can help others obey everything Jesus commanded (Matt. 28:20).
2. All of us could use some time with missionaries who are giving their lives in risky places around the world. I've never been with a missionary when my faith wasn't challenged and stretched. They don't see themselves as heroes, but I see them that way.
3. We need to see that the world's much bigger than our own little world. It's easy to see only our ministries and get caught there. Sometimes we see only frustration; at other times, we only build our own kingdoms. In either case, time overseas could be helpful.
4. We'll think better cross-culturally in our own setting after we've spent time learning cultural issues from missionaries and national believers. That is, we should go overseas as learners—and then come home as better equippers and evangelists. The world is among us, so we need to learn how to reach them.
5. It's incredibly encouraging to see the thirst and gratitude of nationals who receive training. It's humbling, actually, to see how much trust and confidence they place in those who come to teach them (and who among us, beginning with me, doesn't need some humbling?). Then, they often want to just keep learning long after we're tired!
6. We're often forced overseas to teach the Word at a basic level for new believers, and it's good for us to be pushed to do that. Our responsibility is not to impress with our knowledge; it is to communicate the gospel well to our audience—whoever and wherever that audience is.
7. Many of us are quite blessed, and we have few excuses not to consider going. I know there are legitimate reasons not to go, but many of us can find the time and dollars to provide this kind of training. There are even organizations (like World Hope Bible Institute and others) who help facilitate all the details of such training. We just need the commitment to do it.
Now's the time to make this commitment. If I might help connect you with opportunities, feel free to connect with me via ChuckLawless.com.
Read more from Chuck Lawless »
This article originally appeared on ChuckLawless.com and is reposted here by permission.