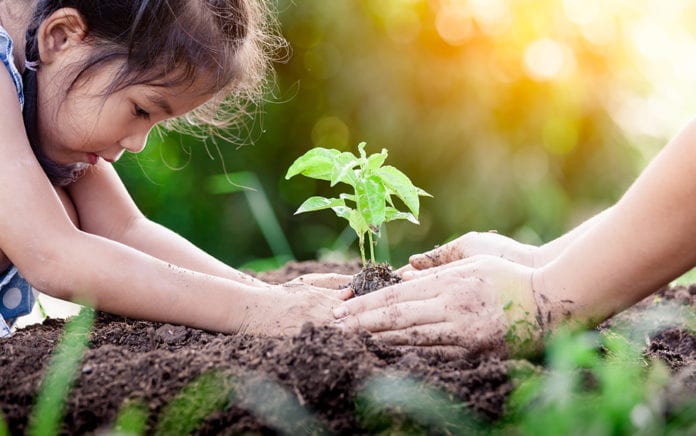 Making sacrifices as a family for mission is costly, but Christ is worth it.
When we recently unpacked our boxes in suburban Denver, it was into my daughters' third home. But not only their third home, their third country. Third continent, actually. Third culture, third language, third way of life, third new beginning.
Though my husband and I are Colorado natives, we'd been gone a long time, and our kids had never lived here. As we met our new neighbors, they were either awestruck or incredulous. We heard, "Wow, what a great experience for your kids!" But also, "How sad. Didn't you want them to have roots somewhere?" Even those who did respond positively would often quietly whisper their concern: "How do you think they're handling it?"
By the time we moved back to the States with a gaggle of teens and preteens, we'd lived out the spectrum of great joys and deep sorrows in cross-cultural church planting. The joy of new believers and baptisms and discipleship was tempered by sorrow over our girls being bullied for being different. Not to mention the long, hard days in foreign schools with vastly different values from our own.
The skeptical neighbors weren't wrong. Our kids didn't have roots, at least not in the traditional sense.
Instead, their roots are global, established in the soil of the Great Commission. When we left America to make disciples of all nations, we trusted that Jesus would be with us always (Matt. 28:18–20). This promise was our bedrock then, and still is now. He's proven faithful to us and our children time and again. Cross-cultural church planting—though not without its challenges—has ultimately been a great gift to us.
Here are six things our kids—and our whole family—have learned.
1. Empathy
Our girls spent their formative years being "other." They didn't grasp the language, the inside jokes or the nursery rhymes. But one beautiful gift of being an outsider is that you gain empathy for those who have known nothing else.
Overseas, they befriended the boy with autism, the girl whose parents neglected her, the Roma outcast. In our church plant in Denver, they're aware of visitors, kids new to youth group and those hurting at school. God has given them compassionate hearts (Col. 3:12) toward outsiders, because they have walked in their shoes.
2. Christianity Is Diverse and Global
Having been a part of the church on three continents, our kids know that Christianity is not exclusively white and Western. They've participated in worship services ranging from wildly expressive to barely audible. They've experienced everything from high liturgy to flip-flops in the sanctuary. They know that within orthodoxy, there's a lot of room for difference. They've glimpsed God's work in a variety of tribes, tongues and peoples (Rev. 7:9).
3. Where to Put Their Confidence
When I asked my girls to list some blessings from cross-cultural church planting, they all immediately said something like, "I'm brave," or "I'm flexible," or "I know God will help me." Their faith has been stretched—as has ours. They know we've only been willing to do hard things because God has enabled us to do so. They've labored in prayer and experienced Jesus with us in all the places we've called home.
4. The Church Is Family
Our children have known firsthand the truth of Christ's promise: "Everyone who has left houses or brothers or sisters or father or mother or children or lands, for my name's sake, will receive a hundredfold" (Matt. 19:29). While it's true no one can fill the shoes of our kids' biological grandmas, grandpas, aunts, uncles and cousins, God did provide a hundredfold.
Other church planters and local Christians became aunties and uncles to my girls. We had friends we could call in the middle of the night, and brothers and sisters who laid down their lives for us. Our kids didn't lack relational support overseas, because God was faithful.
5. Home Is Not Here
As a family, we have a sense that there's no true home for us here on earth. No matter where we are, we feel a bit homesick—this awareness that we aren't really home, we don't really fit. With Paul, we say, "our citizenship is in heaven, and from it we await a Savior, the Lord Jesus Christ" (Phil. 3:20). One day we will enter our real home, where we will share a deep and unblemished connection with all who are gathered there.
6. Unity in Mission Fosters Joy
Here's perhaps the best gift: Being on mission together has fostered great joy in our family. In each country we've felt and prayed Paul's words: "We were ready to share with you not only the gospel of God but also our own selves, because you had become very dear to us" (1 Thess. 2:8). Our kids have truly partnered with us in loving nonbelievers and shining the light of Christ in dark places. This unity in mission has drawn us close to one another as we've labored and celebrated together.
In the early years of church planting, a mentor shared wise words with my husband and me: "Never sacrifice your family for the mission, but do sacrifice as a family for the mission."
There have been sacrifices. Our kids have paid a price. All cross-cultural church planters must count the cost. Not every family can move overseas. Many are called to irreplaceable roles in their hometowns and local churches. But for those who sense that cross-cultural church planting might be for them, know this: Sacrificing as a family for the mission is costly, but Christ is worth it.
Jesus will provide a hundredfold—to you and to your children. He will indeed be with you, in every nation, to the end of the age.
This article originally appeared on TheGospelCoalition.org.