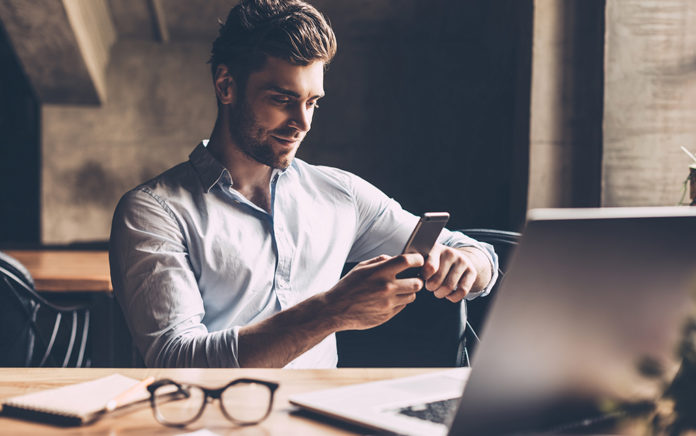 Suggestions for keeping witnessing on the radar during social distancing and beyond.
Ed Stetzer gave an overview and 10 suggestions for witness in the time of the coronavirus. The suggestions:
WHAT WE CAN DO RIGHT NOW
Here are 10 ideas for you this week to share the gospel boldly and clearly.
1. Pray over your neighborhood, take walks, and seek to share Christ specifically with a neighbor this week (socially distanced, of course).
2. Do a Facebook Live or Instagram video on Good Friday, sharing how what Christ did for us transcends the pandemic we currently face.
3. Type up your testimony (using this form if you need it). Post it on Good Friday on your social media feeds.
4. Send a Good Friday email to everyone in your address book with your testimony.
5. Call your neighbors, family members, friends, or anyone else you know who aren't believers and ask them how you can pray for them. If the opportunity presents itself, share Christ.
6. Post gospel-rich Scriptures everywhere on Good Friday. Canvass your influence with verses like Romans 5:6-8; 10:9-13; John 14:6.
7. If you are a pastor, preach the gospel Easter Sunday. That should go without saying but I won't assume anything these days. Preach the cross, call sinners to repent, compel people to respond to the grace of God. And, give a clear call to respond to the gospel.
8. Look for opportunities to show compassion to anyone you encounter whether in person, by phone, or via the Internet. Remember, people don't care how much you know until they know how much you care.
9. Pray this simple prayer each day this season: "God, give me the boldness to proclaim the gospel like I've never had before. Give me an opportunity to share Christ with someone."
10. Reach out to any senior adults you know. Ask them how they are doing spiritually and offer to pray for them. Share your testimony with them.
Of course, build relationships for future gospel opportunities. However, be sure to invite people for Easter services as well.
Here are additional ideas that fit what we have been learning in our cohort:
• Make the most of investing in relationships where you already have trust from among friends, extended family members, neighbors, and colleagues. People in a crisis turn to people they trust.
• Offer or organize help in the neighborhood, apartment or condo building in which you live. You could write a short note to all your neighbors and leave it in their mailbox, letting them know you are praying for them and if there is any needs that they have to contact you via cell phone. Consider offering food or medication runs to people and families affected by the virus or to elderly people for whom it is especially not safe even to go to the grocery store.
• Create a rhythm and accountability of regularly updating your FRANC (Friends, Relatives, Acquaintances, Neighbors, Co-workers) list. Consider every possible person you could reach out to during this time, from your past or present, by reflecting on every stage of your life. You can find people wth whom you have been friends through Facebook or Instagram or in other ways.
• Intentionally pursue BLESS missional practices in ways that fit your present opportunities:
Begin with prayer: Use your FRANC list as your daily prayer list, and especially as you keep expanding it.
Listen: Initiate getting back in touch via zoom or other technology with all of the friends and family members you can. Generate some questions you could ask, including if you can pray for them.
Eat: With people to whom you are closer, suggest sharing a meal, hors d'oevres or beverage of your choice via Zoom or other technology.
Serve: Send people recipes, movie ideas, words of encouragement good jokes and small gifts during this time (e.g. from Amazon). Invite people to join you via Zoom to livestreamed services on Easter
Story: Post your story on Facebook—a 90-second version. Use the format in the attached article, or consider just sharing a "God changed my life" story that may not be when you were first converted but made a difference in your life and relationship with God.
Speed Brainstorming
1. Divide into small groups, and designate one person to write down your ideas.
2. Using the strategies and suggestions above as a reference, brainstorm a list of ideas for connecting with people and sharing your faith that could work for you. Come up with at least 10 ideas as a group.
Making a Plan
1. Which of these or other practices are you willing to engage in over the next month or two?
2. Write a short plan listing the steps you will take to follow through, including alerting anyone who might be affected as you take these steps. What steps for witness specifically will you take during the pandemic?
3. Who will you ask to pray with you daily as you engage this personal change process?
INDIVIDUAL ACTIVITY AND SMALL GROUP DISCUSSION:
Our Outreach Temperature Cards, with the FRANC List and the BLESS missional practices are only that much more important during times of crisis like the coronavirus. People will respond to people they trust. Make your plans to connect and reach out to everyone with whom you have trust who is on your list in these days. Spend some time adding to your FRANC list and identifying some next steps to BLESS those on your expanded list. 
Small Group Discussion
Outreach Temperature and FRANC list
• What is your outreach temperature during this shelter in place time?
• How could you raise it?
• Who are some of the people you have added to your FRANC list and what challenges do you face or prayer do you need for connecting to them?
Spiritual Conversations
• Briefly describe a spiritual conversation you had with an unchurched person during this season.
• What went well? What, if anything, do you wish you had done differently?
• What steps will you take to create more opportunities for spiritual conversations during the coronavirus?
• What opportunities might you have for inviting people to services online during this season of limited contact?