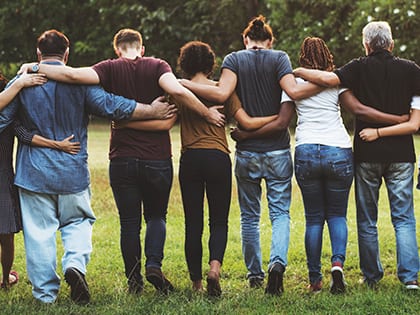 Deepen Discipleship and Develop New Leaders in Your Church Community.
For more than five years, the Billy Graham Center has gathered senior pastors into cohorts that meet monthly to receive encouragement and accountability in their personal witness and to be equipped to lead their churches in evangelism. Terry Erickson, pastor of outreach development at Lakeland Church in Gurnee, Illinois, is one of about 60 pastors currently engaged with an evangelism cohort.
Last night was bittersweet. I hosted a farewell party for a couple that had been an integral part of our outreach leadership team, but now they were moving on, and South Carolina would be blessed by their hospitality. Although it's hard to see such dear friends go, it was a precious time to celebrate their contribution over the years, as well as to remember all that God has done in our church through that time.
Our church has been running the same evangelistic program for the last 10 years. Initially, it was hard to get momentum for it, since it was viewed simply as an evangelism tool. With that perspective, the majority of our church members didn't feel the need to engage with it, since they were already following Christ.
Over the last three years, however, this program has become so much more than just a way to reach people—it has become deeply engrained in the fabric of our community and has shifted our whole church culture toward evangelism in undeniable ways.
As we've shared testimonies and baptized new believers, evangelism began to have an impact on our broader church body and to cultivate renewed momentum around reaching others for Christ. As the excitement spread, I was asked to use this evangelism tool in one of the adult Bible communities. Since many of the participants were already established in their faith, their interest in participating in this evangelistic program clearly demonstrated the value of this tool as a means for discipleship as well.
Looking around the table last night, I saw the faces of people who had committed themselves to Christ through this evangelism program and were now serving on our outreach leadership team. It was a beautiful sight to see, because that's what the kingdom of God is all about: one life being transformed by the gospel and then turning around and facilitating that transformation for someone else.
I never expected this tool to have such a powerful impact on the broader life of our church, but as it turns out, evangelism tools can be used for much more than evangelism. If they're used well, they can deepen the discipleship of those already following Christ and develop new leaders in your church community. May you be inspired to maximize the impact of the evangelism tools you're already using and mobilize your church members to engage in evangelism.