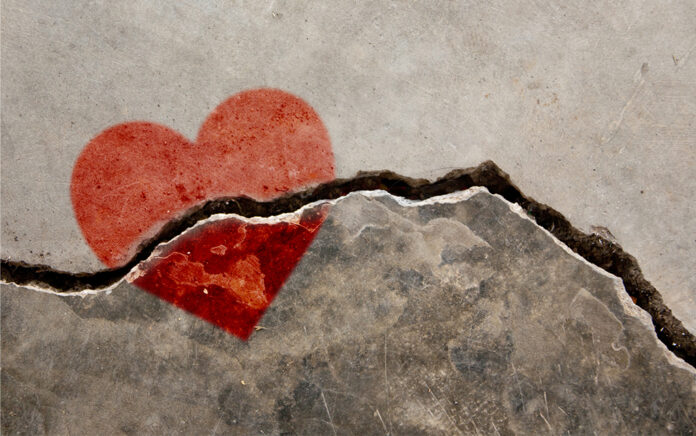 Understanding What True Love Looks Like
We live in a day and age when the word love means one thing in church and a different thing in the Bible.
For us today the growing trend in the church is for love to mean predominately three things:
1. I will be nice to you by accepting your choices, behaviors and lifestyle, regardless.
2. I won't judge you or attempt to hold you accountable to Jesus' standard of holiness.
3. I won't ever say or reveal anything publicly that you don't want said or revealed about you.
These seem to be the standard.
But here is the problem: It is not Jesus' standard of love.
Jesus publicly called Peter "Satan" for trying to hinder the Father's will for his life. That doesn't seem nice to Peter. Couldn't Jesus have picked a nicer word?
Recently I read a book by Jeremy Riddle called, Reset. It is the best book I have ever read on the church returning to holy worship of Jesus. Early in the book, Jeremy defines love in worship and uses the phrase "pure love." Sadly, the word "love" in the American church has become something Jesus never intended. And Jeremy brings us back to the heart of pure love. 
The American church has become so worldly that the word love means to be nice, accept people regardless and not judge, ever."
Paul David Tripp in his book New Morning Mercies says, "The Bible lovingly confronts you with everything you are not. It does so in order that you would run after everything you could be."
Jesus told his disciples in Matthew 16:24, "Whoever wants to be my disciple must deny themselves and take up their cross and follow me.

So, which is it? Is love being nice, accepting and never judging? Or is love the following three things:
1. Motivated by God's will. (Deny yourself.)
2. Instructed by God's standard of holiness. (Take up your cross.)
3. Applied through relational accountability. (Follow me.)
When you and I deny ourselves, we are being motivated by God's will. Your willingness to be nice to others by accepting their choices, behaviors and lifestyle, regardless, is not God's definition of love. Now, let me just say, the phrase, "Love the sinner and hate the sin" is not really helpful either. I prefer to say, "Love the sinner and hate your sin." 
God calls us to love others by hating the sin in us that caused his death so we can accept his love for us and share it with others.
Every person who wants Christ as their Savior must say no to their sin. 
Paul says in 1 Corinthians 6:9–11: 
"Or do you not know that wrongdoers will not inherit the kingdom of God? Do not be deceived: Neither the sexually immoral nor idolaters nor adulterers nor men who have sex with men nor thieves nor the greedy nor drunkards nor slanderers nor swindlers will inherit the kingdom of God. And that is what some of you were. But you were washed, you were sanctified, you were justified in the name of the Lord Jesus Christ and by the Spirit of our God."
You can't be a loving disciple of Christ and not be giving up your previous lifestyle and sinful actions. If we love our brothers and sisters in Christ, we have to hold this motivation of God's will for pure love to be manifested in our relationships. 
Jesus then tells his disciples to "take up their cross." Being a disciple of Christ requires us to carry the burdens God has asked us to carry. For some of us this is physical, emotional, relational, and yes, for some of us, sexual as well. The world has a standard God is not okay with. Listen to Paul's words in 2 Corinthians 12:9, "But (Jesus) said to me, 'My grace is sufficient for you, for my power is made perfect in weakness.'" Therefore, I will boast all the more gladly about my weaknesses, so that Christ's power may rest on me.
You and I are called by God to live in our weaknesses so Christ's power can be made perfect. This is where iron sharpens iron. This is where God calls us to "judge" one another as followers of Christ. In 1 Corinthians 5 Paul says, "Are you not to judge those inside (the church)?" The answer is, yes. Using the "Don't judge me" standard is a cop out for a Christian. God calls us to accept judgment from our brothers and sisters. It is how we become all God has created us to be. Yes, they will fail at times in how they do this and will need to learn just as we do.
Jesus says, "Follow me." Our faith and walk with Christ is public. There are no covert Christians in the kingdom of Christ. Faith in Christ is not private; it is public. He tells us in Luke 9:26, if we are ashamed of him before people, he will be ashamed of us before his Father. Our pursuit of Christ is public and our accountability to each other is public. Yes, we should be wise, discreet and choose words that edify our brothers and sisters, but learning to disagree publicly and hold each other accountable in the public arena is part of iron sharpening iron, and sometimes when our brothers and sisters leave us no other option we must still press in publicly for their sake and the sake of the body of Christ.
Believe it or not, love is motivated by God's will, consistent to God's standard of holiness, and applied through relational accountability. 
Pure love is Jesus love and it is the true hope of the American church.