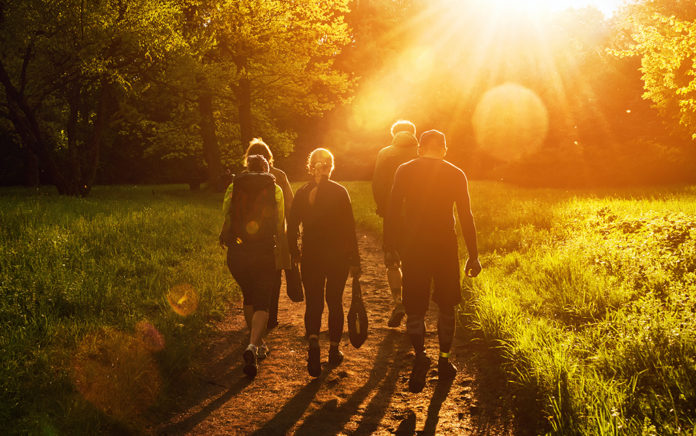 Here are some qualities that churches committed to growing disciples share.
I admit that the North American church has done a poor job of making disciples. Too often, we expect baby believers to grow on their own—and then get frustrated with them for not growing. On the other hand, I'm seeing an increase in churches that are trying to correct this problem. Here are some characteristics of these churches:
1. They're led by a pastor who invests in others personally. Most of these leaders can name the church members they're mentoring—often beginning with other staff members and prospective ministers. They take Ephesians 4:11–13 seriously.
2. They have an intentional discipleship pathway. Ask them, and they can show you a clear plan to move new believers toward becoming growing, mature disciples. They want all that they plan to fit into this pathway in some way.
3. The discipleship pathway often begins with a required membership class. That class is more than a content-based, vision-casting entrance into the church; it's the place where church leaders explain what they expect of new members—and how they will help members be committed Christ-followers.
4. Small groups are a critical part of the pathway. I've never known a disciple-making church without a strong, intentional small group ministry that promotes life-on-life Christian growth. Accountability, training and encouragement mark these groups.
5. The pastor focuses on exposition and application of the Word. That is, he presses the "so what?" and "now what?" questions of preaching, striving to help hearers know what to do in response to the Word. Information transfer is not enough without life transformation.
6. Often, they emphasize family ministry that promotes parents as disciple makers. Thus, the church expects and equips parents (and grandparents) to help their children grow in the Lord. In my world of Southern Baptists, I'm seeing more churches promoting the use of catechisms to train children.
7. They tend to be "sending" churches. They raise up Christ-followers not only to help them reach their community, but also to go the nations. Disciple-making churches are committed to sending out their best for the sake of the gospel.
8. They continually evaluate their effectiveness. A church genuinely committed to discipleship always sees room for improvement—and strives for further excellence.
Read more from Chuck Lawless »
This article originally appeared on ChuckLawless.com and is reposted here by permission.