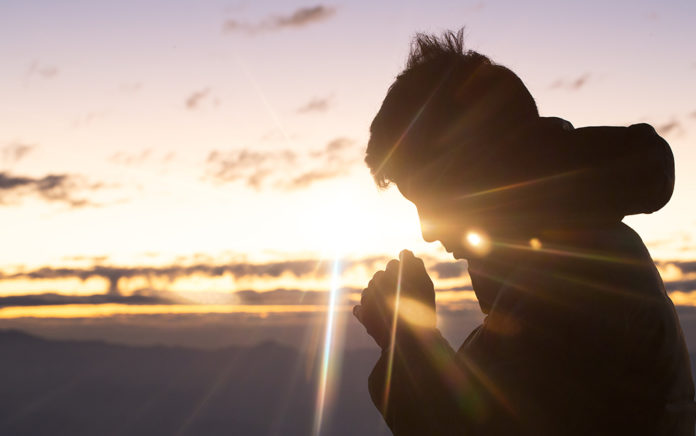 Focus 10-minute prayers on these six things.
My experience is that even pastors and church leaders wrestle with the discipline of prayer. We know we should pray, but we battle with making prayer part of our DNA. One way to begin to address this issue is to build into our lives the intentional, practical practice of prayer—making time each day to pray, even if only for a few minutes at a time.
So, here's my suggestion—six times today (whenever the times best fit into your day—don't worry about praying for one solid hour in a single sitting), take 10 minutes to pray for these things:
1. Praise God for who he is for 10 minutes. Don't start with your own needs or the needs of others. Start with God, and begin with praising him for his majesty, his grace, his mercy, his love, his provision, his protection, his care, and his willingness to hear us when we cry out to him. He's a good, good God who is worthy of our praise.
2. Pray for two specific church leaders. They may be pastoral staff members, small group facilitators, elders, deacons or other leaders—but all of them need prayer. Rather than pray generically for them, pray for two of them for 10 minutes today.
3. Pray for your spouse, children and grandchildren. I would hope that all of us pray this way every day, but I know that's not the case for everyone. Focus on your family for one of your prayer segments today.
4. Pray for at least one non-believing family member or friend. Set aside intentional time to pray for this person, asking God to bring him or her to faith and repentance. When you do, consider this reality: It's quite possible that your 10 minutes of intercession will be the only prayers lifted today on this person's behalf.
5. Pray for two teachers or school administrators in your community. I admit my bias here as an educator, but I want us daily to intercede for specific government and community leaders—and those who influence the next generations seem to be a good starting point for 10 minutes today. Vary the focus of this prayer tomorrow, and cover your community leaders in prayer.
6. Pray for a missionary serving God somewhere around the world. Cross-cultural workers want and need our prayerful support—so, pray for one today. Talk with your pastor if you don't know any missionaries by name.
What's my point? You might change the prayer emphases each day, and you might vary the amounts of time that you pray, but incremental prayer times can help you spend significant time with God today. Use your 10 minutes wisely.
Read more from Chuck Lawless »
This article originally appeared on ChuckLawless.com and is reposted here by permission.