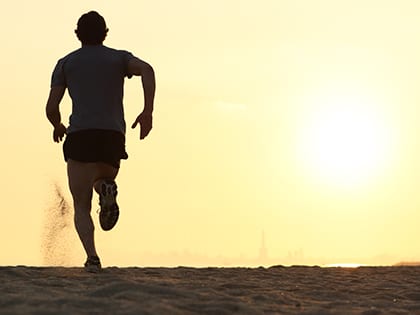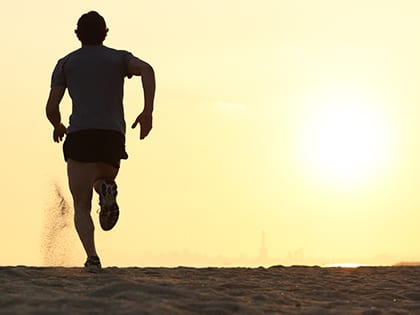 Sometimes you have to start obeying before the feelings come.
Following Jesus when you don't feel like will likely be one of the first tests you walk through when you start to follow Christ, and these testing moments will continue.
Spiritual living isn't void of feelings. Spiritual living relies on feelings to affirm and confirm what God is doing, but refuses to make feelings the primary source of God's will for your life. The primary source of God's will for your life is, and always will be, obedience.
Jesus made that absolutely clear when he said if we love him we will obey him (John 14:15–31).
Matthew 26:33–35 speaks about Peter who [became] a great example of a Christian whose emotions and obedience are in alignment. Peter was [invested in] following Jesus and doing ministry with Jesus to the point that he said:
"'Even if everyone runs away because of You, I will never run away!'
'I assure you,' Jesus said to him, 'tonight, before the rooster crows, you will deny me three times!'
'Even if I have to die with you,' Peter told him, 'I will never deny you!' And all the disciples said the same thing."
Peter and all the disciples are obediently following Jesus as closely as possible. They are also emotionally charged with passion and excitement for who Jesus is and what they will do for him. We have our own moments when we follow Christ with our passions and our own exciting, "I will never deny you" moments: When we're at a worship experience and we are shouting out loud with all we have that we love our God, when we are sharing our faith at a coffee shop boldly and fearlessly, when we pray with someone at school or work and we don't care what others around us think, etc.
But then [later after Peter has denied Jesus] we see a moment when Peter feels like we do sometimes. Peter, like us, has a moment where his own feelings about himself and how Jesus feels about him are misguided and not truly reflecting who Peter is and who Jesus is:
"After breakfast Jesus asked Simon Peter, 'Simon son of John, do you love me more than these?'
'Yes, Lord,' Peter replied, 'you know I love you.'
'Then feed my lambs,' Jesus told him.
Jesus repeated the question: 'Simon son of John, do you love me?'
'Yes, Lord,' Peter said, 'you know I love you.'
'Then take care of my sheep,' Jesus said.
A third time he asked him, 'Simon son of John, do you love me?'
Peter was hurt that Jesus asked the question a third time. He said, 'Lord, you know everything. You know that I love you.'
Jesus said, 'Then feed my sheep'" (John 21:15–17).
Peter felt Jesus didn't love him … but he did.
Peter felt Jesus was mad at him  … but he wasn't.
Peter felt he wasn't worthy … but he was.
Peter felt he was unforgiven … but he wasn't.
Peter felt he wasn't worthy to be a disciple (he went back to his old profession of fishing) … but he was—to the point that later he was the disciple leading the outpouring in the upper room in Acts.
Peter didn't feel like "the rock," but he realized that moment that how we feel about ourselves and how we feel about God isn't always true. Peter's misguided feelings are finally aligned with God. Peter obeys God from that moment forward to follow the command of Christ when he said, "Feed my sheep."
Finally we get one of the best highlights from Peter's ministry when he is preaching in Acts 2 and thousands come to Christ. He is passionately feeling it and purposefully obeying the call of God on his life that Jesus spoke to him in his early days, "Upon this rock I will build my church" (Matt. 16:18).
Obedience and feelings don't always line up. When we don't feel it but we are doing it, it's like our feelings are dragging. Maybe I'll say it this way:
Our feelings have to catch up to our obedience.
Maybe that was the problem with Peter. Peter was with Jesus. He was following him from the boat to the shore, talking and eating together … but was he feeling the vibes? No. He was doing what Jesus asked, but his feelings didn't catch up to his obedience. Sometimes Jesus will call us closer to him to pray, to love, to worship, to give, to follow, and we just need to obey because eventually our feelings will catch up and we will know. Not only will we be doing the work of Jesus, but we will be feeling it as well. Jesus said it best:
"My sheep listen to my voice; I know them, and they follow me. I give them eternal life, and they will never perish; no one can snatch them away from me" (John 10:27–28).
HOW NOT TO LET YOUR FEELINGS GET THE BEST OF YOU:
1. Remind yourself that a loss of feelings doesn't mean a loss of faith.
I don't call my dad every day. If I don't feel like I love my father every day it doesn't mean he doesn't love me every day. I see my dad a few times a year, but our love doesn't change and my feelings don't change. God is my father and I'm his son. Nothing can change that. God is not a father who abandon's and leaves you orphaned. Quite the contrary. He adopts you into his family and nothing can separate you from his love (Rom. 8:15, 31–39). So if you feel like God doesn't love you, trust in the strong bond of the Father's love that he will not leave you. And even you cannot remove yourself from him. He's your father and he loves you unconditionally.
2. Be all in with God because God's all in with you.
We may not always believe in us, but God always believes in you. What he starts he finishes. The good work he begins in you is also the faithful work he completes in you (Phil. 1:6).
He's not like me when I'm trying to build an empire state building puzzle. After I build it for a while—the border—then I'm out. I'm not the guy who has the puzzle on the table for six weeks, delightfully shuffles over to the 10,000 piece nightmare and says to himself, This is so relaxing, staring into a pile of chaos. So I'm notorious for pulling out. God's not. He's all in and will finish what he started.
3. Know how God feels about me is different than how I feel about myself sometimes.
Just because you don't feel like you are worthy doesn't mean God doesn't think you are. Just because you don't think you're worth the fight doesn't mean God isn't fighting for you right now. Your perceptions and feelings about yourself are going to be different than how God feels about you.
4. Respond to God's promises rather than reacting to your feelings.
God makes these promises to you when you don't feel like worshipping, praying or seeking God:
When you seek him with all your hearts you will find him (Jer. 29:13).
When you press on to know him, he will come to you like spring rain (Hos. 6:3).
When you come to Jesus, your heart hunger will be satisfied (John 6:35).
5. Remind yourself, when we are faithless God is faithful.
Even though I may not be loving God like I should every day, God is still loving me. Second Timothy 2:13 says, "If we are faithless he remains faithful, for he cannot disown himself." In the midst of our uncertainty he is certain to be with us no matter what.
6. Do what you used to do.
When was the last time you were "on fire for God?" What were you doing during those times that gave you passion to keep going? Were you reading your Bible, spending time in prayer, hanging with other Christian friends, staring your faith? Start doing those things and watch your feelings change.
7. Walk by faith and not by sight.
We walk by sight. We walk by hearing. We walk by feelings. But God's best for us is to walk by faith as often as we can (2 Cor. 5:7). Obedience is a visible expression of our faith. So follow God in obedience and see him more than you ever thought you could.
8. Don't live passively.
The key here is refusing to be passive and making a conscious decision to do what's right. Being passive means you wait for an outside force to move you or to make you feel like doing something. Use your will to choose what's right. And pray for God's grace to give you the ability to do it.
Alan Pastian is a campus pastor at River Valley Church in Apple Valley, Minnesota, an Outreach 100 church (No. 23 Fastest-Growing, No. 46 Largest). For more: AlanPastian.com