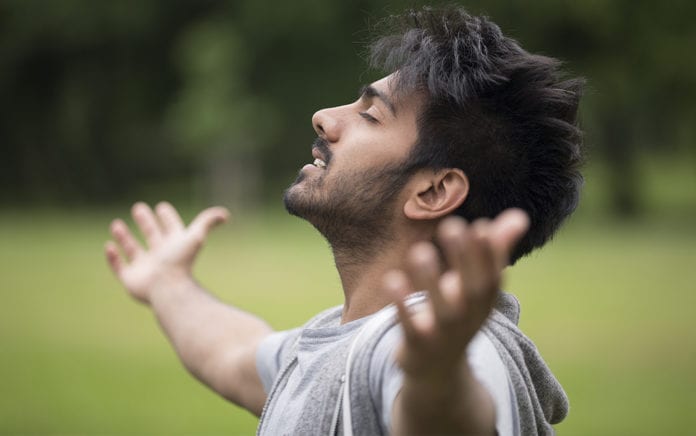 We need to reassesses our definition of success in church planting.
"Can you brothers pray for me? I'm mentally, physically, and emotionally depleted from pushing all week despite being sick. I'm so discouraged I don't even want to go to our gathering today, let alone preach."
This was a text I sent a few dear brothers several weeks ago. Gripped by anxiety and physically zapped, I sat in my car and sobbed uncontrollably an hour before our worship gathering began. I'd hit a wall. Most church-planting training doesn't prepare you for these moments.
Don't get me wrong: Most training I know about is solid and robust. But as I've planted a church, I've been faced with challenges that have taken a toll on my emotional well-being. How do I process the pain of betrayal or having my trust broken? Whom do I confide in about pastoral issues? Who will shepherd my soul amid stress and difficulties while I'm learning to lead?
I believe the lack of attention given to emotional health in church planting has yielded a culture where we ignore or downplay certain issues—until a brother falls into sin, when we're all forced to step back and ask: Why?
We mustn't underestimate the emotional costs involved in planting a church. Whether it be the constant change, pervasive uncertainty, isolation, support raising and recruiting, leadership development, frenetic pace, or unrealistic expectations—church planters need to manage all of these, not to mention the daily responsibility to lead people in the truth.
REDEFINING SUCCESS
Many look at the size, scale and number of services to evaluate "success." Perhaps one of the main reasons many church planters crumble inwardly is because they've bought into these false assessments of true success. Some (myself included) observe the ministries or gifts God has given to others, compare ourselves and then are driven to doubt and despair.
I've spoken with countless planters who are discouraged because they feel their churches don't measure up. And I believe many are driven to despair in part because "bigger" and "faster" have eclipsed faithfulness as our ultimate aim. Or more subtly, the assumption becomes that these things are the fruit of faithfulness. But this could not be farther from the truth:
"I have fought the good fight, I have finished the race, I have kept the faith. There is reserved for me the crown of righteousness, which the Lord, the righteous Judge, will give me on that day, and not only to me, but to all who have loved his appearing." — 2 Timothy 4:7–8
Imagine Paul evaluating his ministry as we often do. If size and speed had been his metrics for success, then ending up in prison would have been the utmost failure, and surely no reason to rejoice. But rejoice he did (Phil. 1:18–19). So instead of growing despondent because of what we don't have, what if we praised God for uniquely equipping us for our church-planting task?
PLANTING THROUGH PAIN
Pain and church planting are inevitably intertwined. Paul's ministry was marked by being "afflicted, perplexed, persecuted and struck down" (2 Cor. 4:8–9). While on my planting journey, I've watched many men, and their wives, wrestle with depression and anxiety.
So how should we respond to the emotional pain we face? I'd suggest at least three ways. These are not exhaustive, but I believe they can help.
1. Acknowledge the Pain.
King David was candid about his pain. Instead of ignoring his heart, he expressed his loneliness, sorrow and discouragement (Pss. 25:16, 31:10, 42:5, 69:29).
First and foremost, we need to acknowledge our experience before the Lord—as David did—with raw honesty and humble trust.
2. Embrace Frailty.
When Paul told the Corinthians "We have this treasure in jars of clay," he was embracing frailty. Why? "To show that the surpassing power belongs to God and not to us" (2 Cor. 4:7).
I've experienced things inwardly I thought I'd never feel. I've felt worry from unrealistic expectations. I've known sorrow and loneliness due to the weight of shepherding people in dark places and being the lead pastor in a small church plant. I've felt the hurt of helping others who ended up turning on me and my family.
But even still, so much of my pain comes from relying on my own strength. I need to repent, embrace my weakness and take comfort as I rest in God's power—accepting my limits instead of attempting to surpass them. God's power is not manifested in our competence and capability. Rather, he displays his surpassing power precisely because, in and of ourselves, we are neither competent nor capable.
3. Don't Fly Solo.
All difficulties are exacerbated when suffering alone. I know many pastors who scream "community" but are personally isolated. Planter, your heart needs tending and care. Find godly men who will bandage the wounds of your soul before you spiritually bleed out.
As Dietrich Bonhoeffer aptly noted:
"[A man] needs his brother solely because of Jesus Christ. The Christ in his own heart is weaker than the Christ in the word of his brother; his own heart is uncertain, his brother's is sure."
Planting a church creates a uniquely dangerous opportunity for isolation. So pursue accountability. Don't let the pressure make you to turn inward. Rather, ensure there are brothers and sisters who know you and will invest in you. Doing this will bless your family, your church and your soul.
Emotional health is complex, and there's so much more that could be said. But the above three ways are foundational if we are to pursue humble dependence on Christ. And depending on him is far better than the size or "success" of any ministry.
After all, church planter, apart from him you can do nothing (John 15:5).
This article originally appeared on TheGospelCoalition.org.