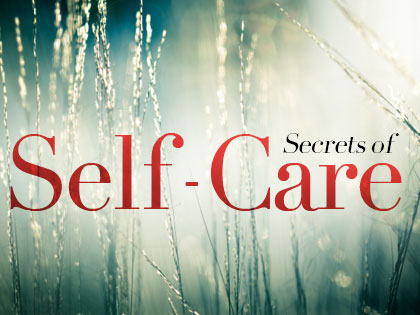 Eugene Cho: "We must learn to take care of and invest in ourselves."
This column may sting but sometimes truth has to hurt for healing and restoration to take place. I want us pastors and leaders to know that no one can replace our role in self-care—that's why it's called self-care. Rather than playing victim, we must learn to take care of and invest in ourselves.
But before I continue, let me step back and explain why this is so important.
The Challenge We Know
I have been a pastor for 21 years. While I love being a pastor, I want folks to know what we pastors have learned: It is incredibly difficult at times to handle the complexities and stress of being a leader. Finally, at age 42, I feel more at peace with how to create boundaries, love my church, better care for my wife and children, support my fellow staff, handle criticism, and do all the other fun stuff—but there are still times when I feel overwhelmed.
It's tough on pastors' families too. For example, a blog for pastors' wives had the following comment: "The financial part is tough. We live on a poverty level. I don't know how we are going to pay all the bills sometimes, much less buy groceries. The Lord always comes through, though, and on a really tough week, someone in the church will anonymously give us a gift. We have no in-between at our church. It's either people trying to help us out … or it's people that have this attitude—'Pastors are supposed to suffer and sacrifice. It's part of the job.' Has anyone else noticed that mentality? I don't know where it comes from. … Pastors aren't supposed to drive nice cars, have nice houses or buy new clothes. And we are always supposed to be worried about making ends meet."
While this is certainly not the case for all pastors or leaders, I genuinely feel that pastors and other church leaders are often underpaid, underappreciated—at times, undermined.
More Than a Job
The reality is that being a pastor is not merely a "job," nor should it be. Ministry is an amazing and difficult calling. While it isn't my desire to overdramatize ministry's significance, I do believe that the Evil One seeks to impede and harm the work that is to take place through ministers. The statistics for burnout, moral failure, divorce, depression, health issues and ministry abandonment only corroborate this reality.
My point is very simple: We need to care for, pray for and love our pastors. They should have appropriate pay raises, more time off and regular opportunities to get away for even a daylong retreat. We need to buy them dinner certificates, honor their spouses, love their children and regularly share our appreciation and affirmation.
Taking Responsibility
While churches must seek to honor and care for their pastors and build healthy structures to ensure such care, pastors and their families must make holistically healthy choices! We must rest, Sabbath, enjoy God and love the Scriptures not simply for the sake of sermon preparation. We should have deep friendships, exercise, read and learn, love and honor our spouses, nurture our children, laugh and have fun, eat healthy, examine and repent of any possible addictions, and [add your contribution here].
We need to lean on God, stop our self-sufficiency and repent of the idolatry to please all those around us. It's easier said than done but it needs to begin somewhere.
Why not now? May God grant you grace, courage and strength not to play the victim role. Learn to take care of and invest in yourself.