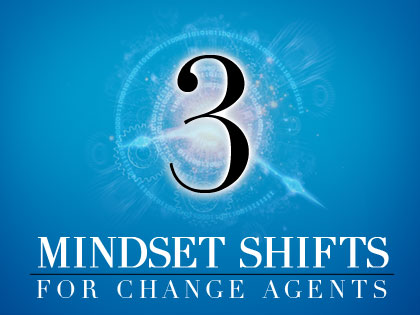 Bobby Gruenewald: "The church has the talent and resources to once again become influencers of culture and agents of change."
Moments of celebration are great opportunities to get perspective on where we are. While our minds naturally think in terms of geography when we discuss location, it's also important to consider where we are from a historical perspective.
Think about the space we inhabit on a timeline. It's unlike any other. There are 7 billion people walking the planet, and we have access to amazing technology and tools that knit us together more than ever before.
In this moment of time, significant transitions are taking place. Traditions, conventions and professions that have been around for decades, sometimes centuries, are disappearing or changing shape before our eyes.
For example, Encyclopedia Britannica used to be multivolume sets that were an authoritative source of information in homes and libraries for 244 years. Now, they are out of print and available in digital formats.
Also, for 90 years, TV, radio and newspapers were the first on the scene to cover news and determine what merited coverage. Now, social networks are the go-to source for breaking news, developing stories and untraditional coverage.
Over the course of 81 years, television networks brought a finite range of content featuring professional talent, and it was available only at certain times, unless we were able to record it. Today, television offers a seemingly limitless array of content available on-demand that features both professionals and everyday people.
And with the Bible, access to Scripture was primarily through a physical book, printed by the millions for more than 435 years. Over the last five years, people began accessing Scripture on mobile devices in record numbers. YouVersion, for instance, sees 2.3 billion minutes of engagement each month with the Bible App.
This is just a slice of the transitions happening all around us. While we experience such rapid change, it's common to hear the question from pastors and churches, "What's the next big thing?"
My hope? Whatever you're working on.
There was a time when the church was the epicenter of creativity, culture and technology (or what qualified as technology at the time). Over the last few hundred years, the church has drifted away from that central position. In fact, today we're actually surprised when we see churches innovating or influencing segments of our culture.
As sad as it is, many of us have resigned ourselves to this reality. We think it's not possible for the church to regain lost ground. When we wonder about the next big thing, we look for that answer to come from somewhere else.
We're outsourcing the future …
• Storytelling to Hollywood
• Innovation to Apple
• Care of the poor to the government
• Relationships to Facebook
I believe the church has the talent and resources to once again become influencers of culture and agents of change. Instead of waiting for the future, we can create the future. But we're going to have to change the way we think.
Mindset Shifts
1. Outside the box –> Inside the box
Outside-the-box thinking is a great way to produce interesting ideas that are terrible solutions. We need to embrace our constraints instead of ignoring or resisting them. Whether you're feeling limitations with staff, finances, location or other areas, flip that perceived weakness to a strength—because it is! New innovative solutions will emerge when we think inside the box.
2. Failure is not an option –> Failure is a requirement
The ideas that are going to influence our culture are going to involve risk, and there will be failure along the way. We can't allow our fear of failure to prevent us from trying. In our striving to avoid offending anyone, losing money or wasting time, we shut ourselves off from our full potential and becoming the church God created us to be.
3. The way things are –> Culture of change
Decades ago, the church seemed to reach a comfort level of operating and decided to hit the collective pause button. We didn't change, even when it hurt us to stay the same. We started seeing change as a noun instead of a verb—something we did once. We need to reverse this way of thinking. If we freeze our church where we are right now, we'll be desperately behind in just a few years. Change needs to become a posture, a steady rhythm ingrained in our leadership.
Think again about our position on the timeline of human history. It's exciting isn't it? But it's more than an opportunity. It's a responsibility that we carry, and we must steward it wisely. What's tomorrow going to look like? Let's create the future together.
Read more from Bobby Gruenewald »
Bobby Gruenewald is pastor, innovation leader at Life.Church. Connect with him on Twitter: @BobbyGwald