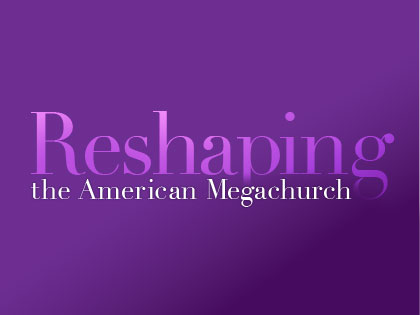 What are the trends among the country's largest congregations?
Liquid Church launched five years ago in Morristown, N.J., in a rented ballroom of a hotel flanked by restaurants, shops and a movie theater, a fitting location for its vision to "take church to the people."
Lead Pastor Tim Lucas recalls one Sunday in particular when a group of women drinking in the hotel's bar stumbled in on a service then stayed for the message, martinis in hand. "We don't believe we need to build a giant big box on a hill and say, 'Hey everybody, come to us,'" Lucas says.
As Liquid grew, it offered worship services online with chat rooms for viewers; helped drill dozens of water wells in Third World countries; and organized community improvement efforts, such as renovating an AIDS shelter and hosting a 5K to benefit Haiti.
The church started with 300 people, but today averages as many as 3,000 on weekends, and includes a second campus in a New Brunswick, N.J., hotel ballroom and a third at a middle school in Nutley, N.J.
Lucas calls the Internet "the new front door of the church" and outreach the "entry point for the unchurched," noting that "in today's postmodern culture, people want to see what difference the church makes, then we tell them about the living water."
In many ways, Liquid Church epitomizes the modern American megachurch. Many of today's megachurches, which draw anywhere from 2,000 to more than 40,000 people on weekends, reach the masses with multiple smaller, related campuses spread across a region; a strong online presence; an emphasis on community and global outreach; and Sunday services designed to meet the varied preferences of churchgoers. What's more, notwithstanding what they can accomplish on their own, they are emphasizing more the benefits of collaboration.
Over the years, these trends have slowly yet steadily morphed the structure of most megachurches across the nation, and the shift appears to resonate with the masses, if attendance statistics at megachurches are any indication, says Warren Bird, director of research and intellectual capital for Leadership Network.
Sixteen-hundred of America's 350,000 churches are megachurches—just half of 1 percent—and yet of all those who attended a Protestant church on a recent weekend, almost 10 percent went to a megachurch, he says.
This shows megachurch attendees represent a disproportionate number of worshippers—as well as influence—Bird says.
"It may take 30 churches to band to together to rehabilitate a school, whereas a megachurch can come into an inner-city school and make a dramatic change in one weekend," he says.
Moving Beyond the Church Walls
People are no longer content to just put money in the collection basket for a cause; they want to get their hands dirty, Bird says.
"There is a keen awareness that we cannot, must not, should not be about ourselves, or focused only on what happens inside our walls," he says of megachurch leaders who seek to understand and respond to the psyche of current mainstream churchgoers.
To that end, megachurches have become less attractional and more missional, says Larry Osborne, one of the senior pastors at North Coast Church in Vista, Calif., which averages about 8,500 on weekends.
Take Living Hope Church in Vancouver, Wash., which sees about 5,000 walk through its doors on weekends. Among its many projects, its members have dug 150 wells in India and Central America, helped fill a local food pantry's shelves with 44,000 pounds of items collected in the span of a week, and sent a cadre of 400 volunteers to renovate a downtrodden high school on a single Saturday, Senior Pastor John Bishop says.
"We've realized we can't just speak love, speak grace—but we have to be love and be grace," Bishop says. "People don't care to hear about it, but they love to see it."