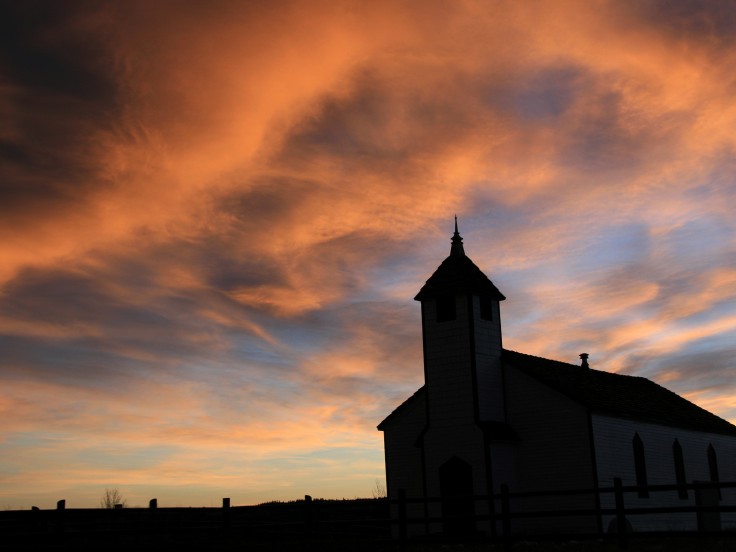 Ed Stetzer: "To see a better future, we often need to broaden our ministry horizon."
Studies show that if left alone, most heart patients choose death over making the lifestyle changes they need to live. But when they receive support from fellow patients, dietitians, psychologists and others, the numbers are almost reversed.
A similar pattern exists within churches today. Most of those in decline won't or can't make changes on their own. It should come as no surprise that they need help from others.
Broaden Your Horizon
Often, one of the reasons churches get caught in the trap of plateau and decline is our tendency to develop tunnel vision; we become too comfortable in our own environment. The activity there looks OK, but no one new is becoming part of it.
To see a better future, we often need to broaden our ministry horizon. If things are stuck or stagnant in your ministry, start looking around at what God is doing in some other churches and ministries in your community that are growing through conversions. They don't have to be churches from your denomination or group. (Really, you will survive if you build a few friendships with some other Gospel-centered, like-minded churches not in your usual circle.) But look for some churches that fit fairly close to your theological beliefs and ministry philosophy. And learn from them.
Find Some Good Coaches
Then—here comes the tough part—admit you need help and ask for it. In Comeback Churches (B&H), the book I co-authored with Mike Dodson, we talk about the need for intentional, strategic leadership as a vital key for making a comeback. So, find other pastors demonstrating that kind of leadership and ask them for some pointers.
You may not be a great leader, but that doesn't mean you can't become a better one with some good coaching from a strong leader, or even some peer coaching from others on the same journey. Every pastor can improve leadership behavior and skills, and we often do that by observing others farther along the path than we are.
There is no shame in leading a church that has plateaued or is in decline. The shame would be in knowing that and doing nothing about it.
Get Real and Pray Hard
No one likes to hear this verse, but it's true: "No discipline seems pleasant at the time, but painful. Later on, however, it produces a harvest of peace and righteousness for those who are trained by it" (Heb. 12:11). If you can, build an intentional, accountable network of pastors who want to see changes in their lives and ministries.
One key to developing a group that actually makes a difference in each other's lives and ministries is to include at least one pastor who has displayed strong, intentional, strategic leadership. Ask that pastor to guide the group by suggesting issues to address and books to read. Get real with your group and pray hard for one another. Maybe you need to start encouraging each other and holding one another accountable to share the Gospel.
These things probably won't be easy or pleasant—at first. But here's the point: If you are stuck, find someone else who can help you get unstuck. Remember, your best thinking got you where you are.
So, if change is going to happen, it will probably not come from you, or at least you alone. It will come more readily when you and your church learn from and thrive on the counsel of others. "Plans fail when there is no counsel, but with many advisers they succeed" (Prov. 15:22, HCSB).