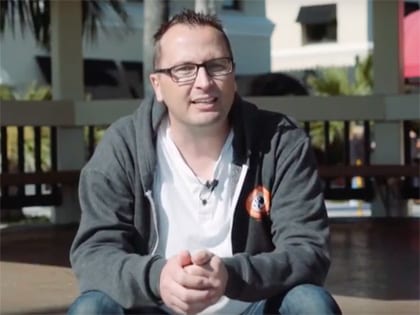 "The apostle Paul said, 'I wish that all would be like me—single—so that they could devote themselves to ministry.'"
In a brief video, Bryan Sands—director of campus ministries at Hope International University in Fullerton, California, and author of Everyone Loves Sex: So Why Wait? A Discussion in Sexual Faithfulness—offered some words of encouragement for adult singles who find themselves in a church culture that "seems to value marriage above all else."
Sands recalls the pressure he felt in his 20s, when he was single and serving at a large church, and was regularly asked the question, "So, when are you getting married?"
"I was often reminded that I was single," Sands says. "It made me feel at times that I was inadequate, that I was lacking something."
According to Sands, rather than seeing their singleness as a flaw or something that disqualifies them from making a kingdom impact, singles can find joy and purpose in their current season of life, living with "undivided devotion" to God, like Paul describes in 1 Corinthians 7.
"The apostle Paul said … 'I wish that all would be like me—single—so that they could devote themselves to ministry,'" Sands says. "Being single does not mean you are lacking anything. But in your singleness, God can use you to do great and amazing and powerful things."
For more from Bryan Sands (@bryanasands), go to EveryoneLovesSex.org.