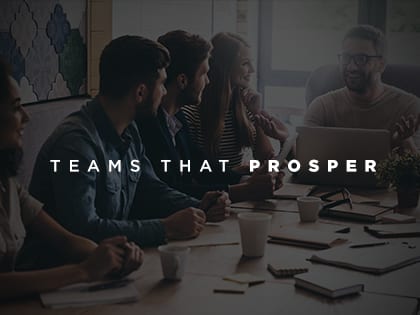 "A great staff culture is contagious. It's one of the top reasons why your church staff will love coming to work."
Do you want a cohesive, collaborative and productive team? Do you long to reach more people for Christ? Do you want a surefire way to make smart hires for your church staff?
What if I told you there was one key factor in each of these goals?
It's culture. And not your church culture—your staff culture. In a world full of warring agendas and identity confusion, strong staff culture is foundational for your team to reach its full potential.
One of the best definitions of culture I've heard is from Texas A&M, a school my son attended. One of his professors explained it this way: "A culture is a way of life of a group of people—the behaviors, beliefs, values and symbols that they accept, generally without thinking about them, and that are passed along by communication and imitation from one generation to the next."
A great staff culture is contagious. It spreads like wildfire. It's one of the top reasons why your church staff will love coming to work and give it their all. Here are some practical steps for your team to build, maintain and protect contagious culture.
1. Start at the top.
Setting the tone for the staff culture can't be delegated. It's up to you. You can't turn around a lackluster culture if you're lackluster about it. Make culture a top priority and your team will follow your lead.
2. Make culture a part of your church's identity.
My team at Vanderbloemen Search Group has nine core values that we've decided are the most important parts of who we are. How we live them out is a direct reflection of our culture, which influences what we do and how we do it. Decide on your core values and make them something you live out.
3. Celebrate and reinforce culture.
When my team won recognition as Entrepreneur.com's Top Company Culture in 2015, it wasn't because of me. It was because we reinforce our culture at every chance we get. That happens in so many aspects of life at Vanderbloemen, whether through monthly events where we have fun or learn together, or the core-value plaques on every employee's desk. Reinforce culture every chance you get and you'll get total buy-in.
4. Hire for culture fit.
I always say that hiring for culture fit is more important than hiring for competency or experience. Competency can be taught. Bringing in a new staff person is as serious as an organ transplant. You have to find a DNA match or it won't work. Protect your culture by hiring for it.
One of the top trends I'm seeing in growing, thriving churches around the nation is a focus on building and protecting great culture. Join these great churches in making it a priority on your team.
Read more from William Vanderbloemen »
William Vanderbloemen is the president and CEO of The Vanderbloemen Search Group.