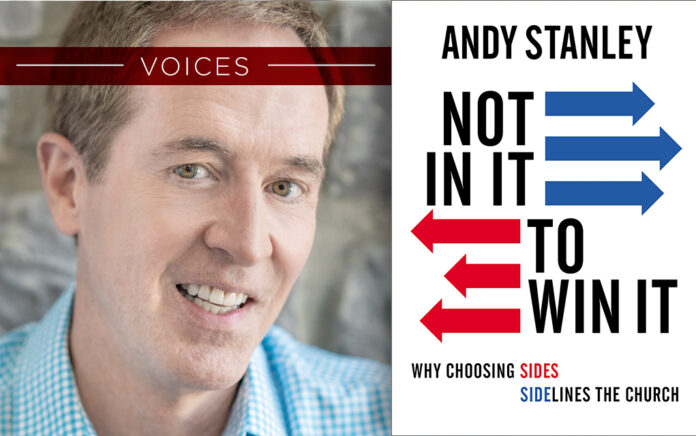 "Let's love, live, and lead in such a way that we, the ekklesia of Jesus, regain the moral high ground and can serve as the conscience of our nation."
Not In It to Win It
Zondervan Reflective, 2022
By Andy Stanley
WHO: Andy Stanley, author, speaker and founder of North Point Ministries in Atlanta. 
HE SAYS: "Let's love, live, and lead in such a way that we, the ekklesia of Jesus, regain the moral high ground and can serve as the conscience of our nation."
THE BIG IDEA: In light of the many divisions in 2020, this book is a study on unity in the church and among Christians.   
THE PROGRESSION: In Part 1, "My 2020," the author looks at how the focus on winning politically and winning the culture war has impacted the church. Part 2, "Our History," looks at how Paul and Jesus lived in their respective cultures. The book concludes with "The Way Forward," an encouragement to live on mission.
"The moment we step into a ring that requires someone to lose in order for us to win, we are no longer followers of Jesus."