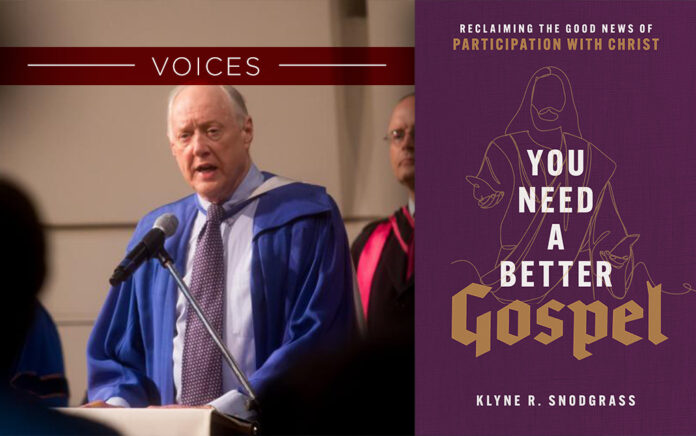 "The gospel offers participation in the very life of God."
You Need a Better Gospel
Baker Academic, 2022
By Klyne Snodgrass
WHO: Klyne Snodgrass, professor emeritus of New Testament studies at North Park Theological Seminary in Chicago, Illinois.
HE SAYS: "God is for you, even if you are a worthless, amoral twit, and through Jesus he invites you to live with him to become who you should be."
THE BIG IDEA: The biblical message is about attachment to Christ, participation in his death and resurrection, and engagement in his purposes.
THE PROGRESSION: In 11 chapters, the author emphasizes that real faith is about participation with God, and spells out the significance of such an understanding for the church and the individual Christian.
"The gospel offers participation in the very life of God."