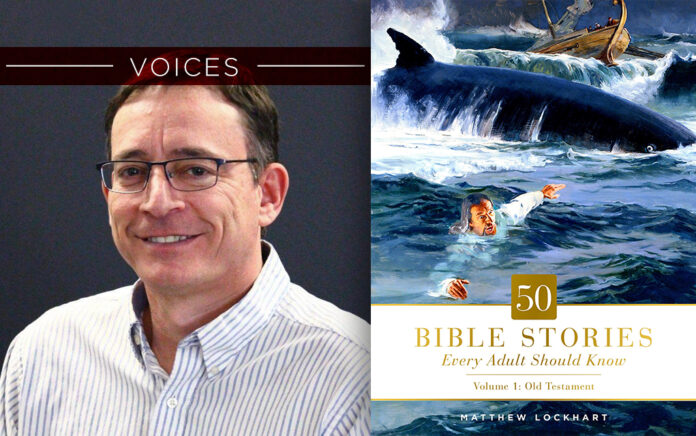 Get to Know the Bible in a Personal Way
50 Bible Stories Every Adult Should Know Vol. 1: Old Testament
(David C Cook, 2021)
WHO: Matthew Lockhart, a veteran religious education publishing professional.
HE SAYS: "The 50 stories curated here relate to some of the most important and historical events recorded in the Bible."
THE BIG IDEA: This book presents 50 Old Testament stories, some lesser known and others well known, to help bring adults up to speed on their Bible knowledge.
THE PROGRESSION: Illustrated with classic four-color artwork, each of this book's 50 chapters presents a Bible story from the Old Testament. Included with the stories are brief introductions that provide insight and context, short postscripts that call out truths, along with a dose of humor and interesting tidbits. Subjects range from Jael and Sisera, to the destruction of Sodom, to Noah's Ark, to Adam and Eve.
"This volume will help unveil the abundant world of biblical allusions and references that are rife throughout literature, music, and pop culture."