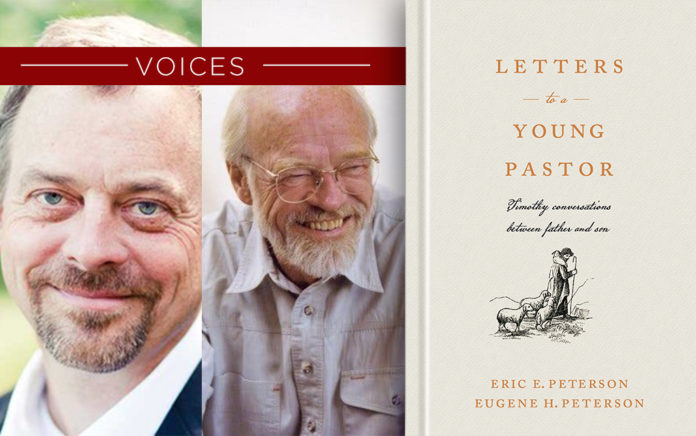 Timothy Conversations Between Father and Son
(NavPress)
Letters to a Young Pastor: Timothy Conversations Between Father and Son
(NavPress, 2020)
WHO: Eric Peterson, pastor of Colbert Presbyterian in Colbert, Washington, and the late Eugene Peterson, author of The Message.
HE SAYS: "His life formed me to be the person and pastor I am more than I would even venture to guess."
THE BIG IDEA: This collection of 37 letters written from father to son reflects on ministry, relationships and the power of God.
THE PROGRESSION:
The book begins with a timeline of the life of Eugene Peterson, followed by half the letters in the collection. Then comes a poem he wrote, followed by the remainder of the letters.
"To be in a conversation with Eugene Peterson was to get the man at his best. However that not always being possible, a correspondence in letters was the next best thing."
Order this book from Amazon.com »
Read an excerpt from this book »