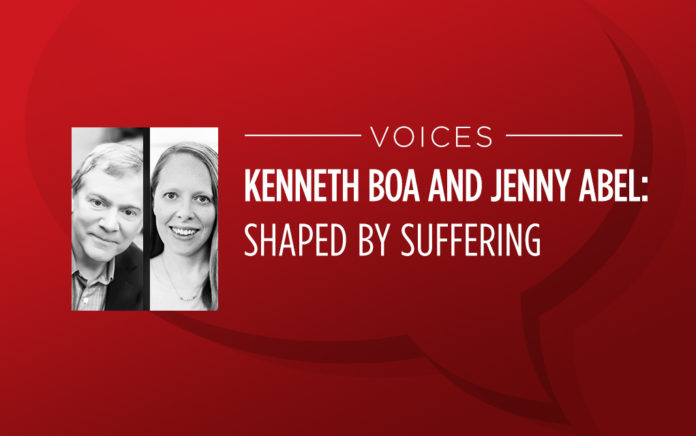 How Temporary Hardships Prepare Us for Our Eternal Home (IVP)
Shaped by Suffering: How Temporary Hardships Prepare Us for Our Eternal Home
(IVP, 2020)
WHO: Kenneth Boa, bestselling author and president of Reflections Ministries, Omnibus Media Ministries and Trinity House Publishers; and Jenny Abel, an editor and writer for Reflections Ministries and Omnibus Media Ministries.
THEY SAY: "Adversity can awaken us out of our worldly daze and call us to a better and living hope, one that will never die."
THE BIG IDEA: God uses suffering to shape us for eternity and to grow us in Christlike character.
THE PROGRESSION:
This book includes illustrations of people who have grown in suffering and it concludes with practical ways to apply its insights. Appendices feature prayer tips and example prayers.
"God wants to use your sufferings to enlarge your perspective and lift your gaze to the One who suffered and died for you, who walks with you in your suffering, and who is coming again to set everything aright forever."
Order this book from Amazon.com »
Read an excerpt from this book »