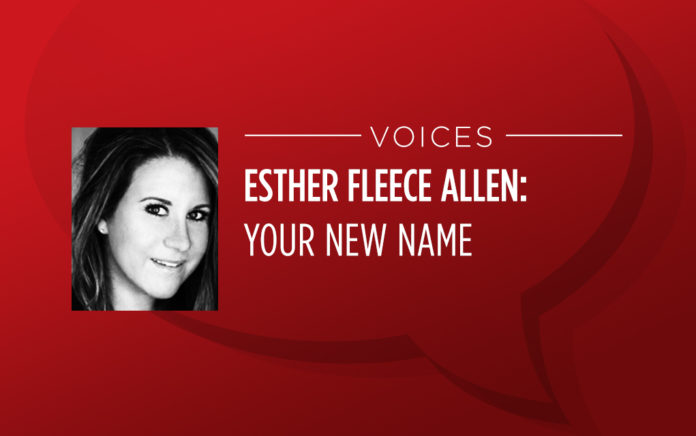 Your New Name
Your New Name: Saying Goodbye to the Labels That Limit
(Zondervan, 2020)
WHO: Esther Fleece Allen, called one of the 50 "women shaping the church and culture" (Christianity Today).
SHE SAYS: "There is One who knows your name and knows the true you."
THE BIG IDEA: Life is full of labels that life. Our new name—the one God gives us—is freedom from the past and hope for the future.
THE PROGRESSION:
Part 1, "So What's in a Name?" explores who labels can negatively shape our perception of ourselves, trap us in the past and incorrectly perceive ourselves. It also introduces the concept that God's new names for us are the ones we should listen to.
Part 2, "When God Renames You," explains that how God sees us is personal and far better than how we see ourselves. Also, he gives us our names—we do not earn them.
Part 3, "Your New Names Benefit You and Others," looks at how we can live out our new names and how we know who God is.
"Listen to who God says you are and live out of it. Your new name is evidence that you belong to him."
Order this book from Amazon.com »
Read an excerpt from this book »