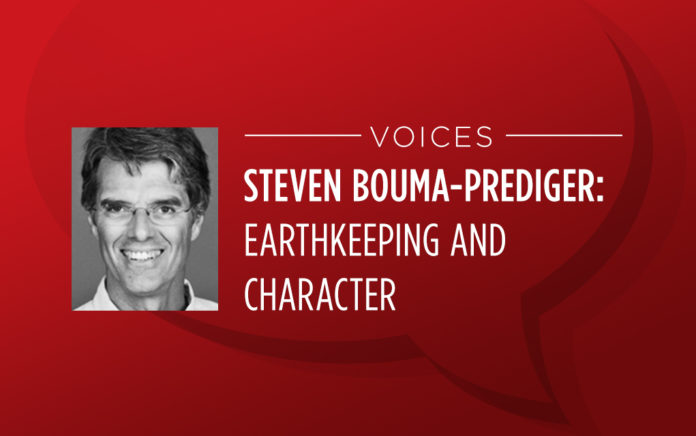 Earthkeeping and Character
Earthkeeping and Character: Exploring a Christian Ecological Virtue Ethic
(Baker, 2019)
WHO: Steven Bouma-Prediger, professor of reformed theology at Hope College.
HE SAYS: "A virtue is a story-shaped, praiseworthy character trait formed by practices over time that disposes us to act in certain ways."
THE BIG IDEA: This book explores the character traits and virtues required for Christians to be responsible keepers of the earth.
THE PROGRESSION:
In six chapters, the author asks readers to reconsider how we think about the natural world and our place in it. He shows how virtue ethics can enrich Christian environmentalism and brings ecotheology into conversation.
"How do we honestly acknowledge our proper place in God's scheme of things—humble humans from the humus, made in God's image, called to serve and protect God's good earth?"
Order this book from Amazon.com »
Read an excerpt from this book »