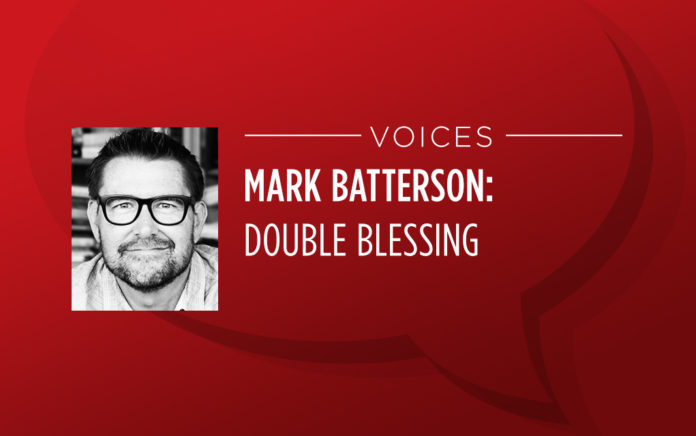 Double Blessing
Double Blessing: How to Get It. How to Give It.
(Multnomah, 2019)
WHO: Mark Batterson, lead pastor of National Community Church.
HE SAYS: "The blessing of God is more than a mystery to solve. It's a decision to make, a habit to form, and a mindset to establish."
THE BIG IDEA: In this book the author encourages readers to make gratitude and generosity a lifestyle.
THE PROGRESSION:
Bestselling author Batterson combines stories and Scripture to help readers pursue, recognize and flip every blessing from God in order for them to see the double blessing, when a blessing in their life becomes a blessing in someone else's life.
"God wants to bless you beyond your ability to ask or imagine."
Order this book from Amazon.com »
Read an excerpt from this book »