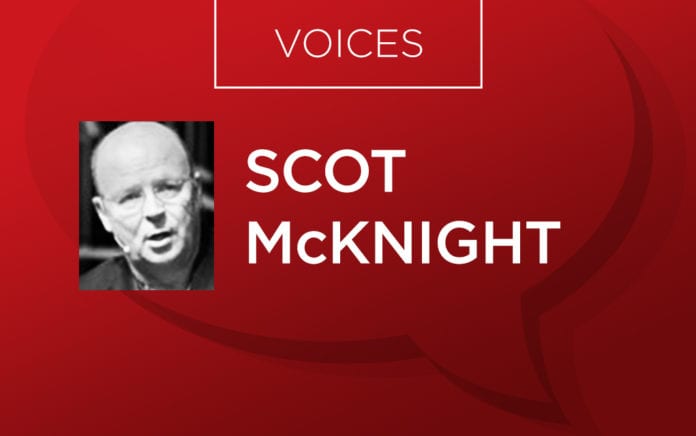 A Gospel of Peace in the Midst of Empire
Reading Romans Backwards
(Baylor Press, 2019)
WHO: Scot McKnight, professor of New Testament at Northern Seminary where he directs both a master's and Doctor of Ministry program.
HE SAYS: "From beginning to end of this letter, or from end to beginning, the letter deconstructs privilege and power and replaces them with peace."
THE BIG IDEA: By reading the apostle Paul's letter to the Romans from back to front, readers will see it offers a sustained lesson on peace.
THE PROGRESSION:
Part 1, "A Community Neeeding Peace," tackles Romans 12–16, which highlight the problems that beleaguered the house churches in Rome. Part 2, "A Narrative Leading to Peace," examines the big themes of Romans 9–11: God's unfailing purposes and the future of Israel.
In Part 3, "A Torah That Disrupts Peace," the author shows how the "universal" sinfulness of Romans 1–4 applies to a particular rhetorical character's sinfulness. Part 4, "A Spirit Creating Peace," looks at Romans 5–8 and asserts that both weak and strong can now live a life in the Spirit.
"Working backwards creates another set of connections: to the lived theology of Romans."
Order this book from Amazon.com »
Read an excerpt from this book »