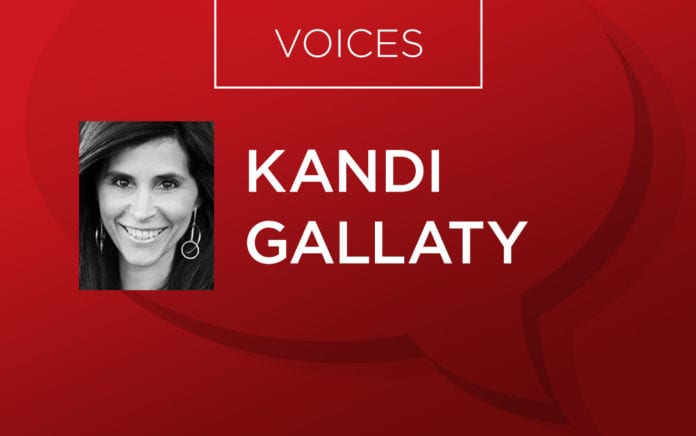 Using the Word, Work, & Wonder of God to Invest in Women
Disciple Her
(B&H, 2019)
WHO: Kandi Gallaty, a writer, speaker and pastor's wife.
SHE SAYS: "Discipleship is not a program; it's a way of life. It's how we maintain a healthy, balanced spiritual journey. We discipline ourselves and practice these activities to be more like him."
THE BIG IDEA: An exploration of what it means to make disciples of all nations.
THE PROGRESSION:
Part 1, "What Is Discipleship?", presents discipleship as a lifestyle and an overflow of what God is already doing in our lives. The author also presents what is necessary for a discipleship group and what is optional.
In Part 2, "Behind the Scenes of Discipleship," readers learn practical steps to discipling others and leaving a legacy.
"The world disciples people all day long. It is time for Christians to rise up and invest in the undiscipled, or wrongly discipled, believers in our churches today."
Order this book from Amazon.com »
Read an excerpt from this book »
A CONVERSATION WITH KANDI GALLATY
When making disciples, what are the three major sources of help to draw from?
The Word of God, the work of God in one's life and the wonder of God, which is the Holy Spirit that lives inside of us as believers.
What role does the Holy Spirit play in making disciples?
Every believer has the Holy Spirit as their counselor, which John tells us in John 14:26. We are enabled to do what God has called us to do by the gift of the Holy Spirit within us. You and I need his wisdom and discernment throughout the entire process of making disciples. In order to fill that need, Jesus has fully equipped us to be coworkers in reaching the ends of the earth by sending us his Spirit. He is much like the air we breathe. We can't see the air we breathe; it's invisible, yet we need it to survive. He is our constant companion that goes everywhere we do. We may not be able to see him, but he is always there with us, indwelling us and providing the power we need to advance God's kingdom.