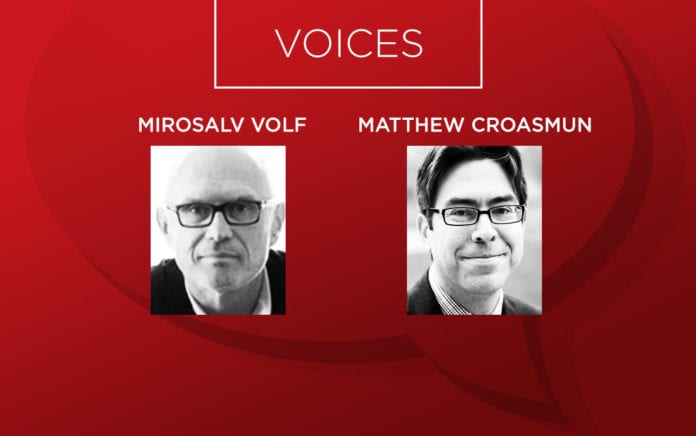 Theology That Makes a Difference
For the Life of the World
(Brazos Press, 2019)
WHO: Miroslav Volf, the Henry B. Wright Professor of Theology at Yale Divinity School and founding director of the Yale Center for Faith and Culture; and Matthew Croasmun, an associate research school and director of the Life Worth Living Program at the Yale Center for Faith and Culture.
THEY SAY: "Theology is in crisis, largely because it has lost its nerve and forgotten its purpose to help discern, articulate and commend compelling visions of flourishing life in light of God's self-revelation in Jesus Christ."
THE BIG IDEA: Theology needs to return to the fundamental question of the flourishing life and theologians need to commit to doing theology for the life of the world.
THE PROGRESSION:
The book begins by arguing that the flourishing life is the fundamental human question that is neglected today in theology. The authors propose that the current crisis of theology stems from its failure to wrestle with this question.
Next, the book challenges theologians to make discerning, articulating and commending accounts of the true life the main purpose of theology. Theologians also should align their lives with this vision of the flourishing life.
The authors conclude with an account of flourishing that draws on the writings of Paul.
"Though we are theologians for God's sake, we are not theologians for God's benefit. God doesn't need theology. If anyone needs it, human beings do. Let us be theologians for the sake of the life, the true of the world."
Order this book from Amazon.com »
Read an excerpt from this book »