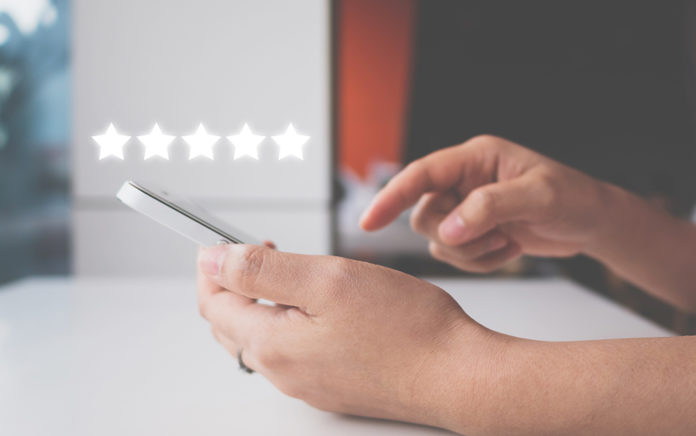 Find the best service for your particular needs
Technology is rapidly changing the way churches are welcoming people to worship services and sermons.
"Whether you are joining us in person or online, we invite you to experience our services and be a part of the Lakewood family." This is how the nondenominational Lakewood Church in Houston, Texas, welcomes those who visit the church's website. On March 15, 2020, 4.6 million worshippers accepted this invitation and followed the church's livestreaming service.
When the COVID-19 pandemic started wreaking havoc across the world at the beginning of 2020, church services had to be suspended in many parts of the world in compliance with government regulations. If this was a time to panic for many other businesses, the story was different for streaming platforms, businesses offering streaming software and social media companies.
Churches Have Always Embraced Technology
Even though sermons on platforms like YouTube, Facebook Live and Zoom may be gaining traction because of COVID-19, churches have been embracing technology for some time now. Before churches could livestream, many recorded their sermons and distributed them either for free or for a fee. Others had their Sunday services aired by major broadcasters.
An article published by TheGuardian.com tells the story of Prestonwood Baptist Church in Plano, Texas, and how it was already embracing basic software by 2008.
The Guardian reports that, as far back as 2008, the church was already using software to track children in church and register them for Bible studies. Congregants could also "go online to request counseling on a variety of spiritual and personal matters."
In 2009, Daniel Terdiman wrote an article for the technology website Cnet.com entitled "Technology and the Megachurch." He starts his article with a question: "If you're in charge of what is thought to be one of the most powerful, influential and important megachurches in the United States, if not the world, how do you make sure that your message is reaching the largest possible audience?"
The answer to Terdiman's question comes easily for Brady Boyd, the lead pastor at the New Life Church: "technology."
In case a one-word answer was not sufficient for Terdiman, Boyd extends his answer: "Churches have to stay current. We're in the communications business." Adding, "The whole purpose of a church is to communicate a message of truth … We have to stay informed, and we have to realize that most of the world is rapidly advancing in their ability to communicate."
Why Churches Are Resorting to Livestreaming
Churches have always been conscious that technologies like video streaming could assist them in reaching bigger audiences. This is a view also acknowledged by the Japanese electronics manufacturer Panasonic. According to Panasonic, "Producing an immersive, remote worship experience can also extend the reach of your church beyond the local community and give congregants the opportunity to view missed services through on-demand video."
Like all other sectors of society, churches realize that the consumption of messages is mostly happening online. This is a reality noted by commentators like Matt Binder, who writes for the digital media platform Mashable.com. The headline of his article tells the whole story: "The livestreaming boom isn't slowing down anytime soon."
Referring to the future of worship services after the pandemic, Binder quotes Eli Noam, a Columbia Business School professor. Noam asks some pertinent questions: "If a church, for example, continues to Livestream services after the pandemic, will the elderly, sick, and people with children just find it easier to attend virtually? Will people participate in more services because it's easier to attend from the comfort of home?
Binder quotes Noam saying, "Maybe the churches will be emptier but people's religious lives will actually be enriched." Adding, "This [live video] is not temporary; the temporary situation [pandemic] is the accelerant."
Livestreaming Software for Churches
If the need for real-time church service broadcasting is growing, providers of church streaming software, streaming solutions and technical support have not been left behind. Here are some of the livestreaming service providers that make it possible for both large and small churches to live broadcast their sermons and services.
Boxcast: Livestreaming Software For All Worship House Sizes
If there is one video streaming service I see in every list of the best church streaming software, it's Boxcast. Boxcast's promise: "Whether your congregation has 1,000 members or 100, our features and plans have been crafted to meet the needs of both first-time broadcasters and seasoned streamers."
You can livestream on the Boxcast free trial for 14 days before deciding whether the livestreaming software is for you. If you decide that it is, pricing plans start at $99/month and go all the way to $999/month.
Wirecast: Best Church Streaming Software for Beginners
Describing the Wirecast video streaming service, the Director of Music Ministries at Fredericksburg United Methodist Church, Don Doss, says, "Yes, it's true that the 'BIG' churches have all the cool equipment, but it's also true that some smaller churches with smaller budgets can now produce quality video with the help of Telestream's Wirecast software."
Wirecast comes with a free 30-day trial limited to two Rendezvous guests and does not permit ISO recording (an isolated recording of one camera in a multi-camera production). The service has two paid plans for both Mac and Windows: Wirecast Studio ($599) and Wirecast Pro ($799).
Propresenter: Best For Both Pros and Beginners
"Whether you're a Photoshop expert or technology isn't your friend, we've got you covered. Create beautiful graphics with our built-in editor." This is how the developers of Propresenter market their software.
Among the several features, you'll find on Propresenter is the ability to record your screen for further editing, switch video outputs, and capture and output audio. The service also presents livestreaming tutorials on its website.
Propresenter has a free version, which is not designed to be used in front of an audience. The HoW (House of Worship) plan starts at $399 per year for a new account or $275 per year when renewing.
Dacast: Best Livestreaming Solution for Churches on a Budget
Visit Dacast.com, and you will realize that this livestream software promises every feature and functionality a livestreaming church service needs. The service has 24/7 support, high-quality livestreaming with top-tier CDNs, an all-device HTML5 player, VODs and live video integration, and customization that allows users to monetize their videos.
Another valuable Dacast feature is that it allows you to set up multiple bitrate streams using Wirecast video or vMix broadcasting software. These multiple bitrate streams ensure that your livestreams can be watched on different devices and internet connections with varying bandwidths.
Dacast has a free 30-day trial. Paid plans start at $39 a month.
vMix: Best for Building a Custom Live Production System
vMix is a software video switcher and mixer that also functions as a livestreaming software that works on Windows. Some of the software's features include "LIVE mixing, switching, recording and Livestreaming of SD, full HD and 4K video sources including cameras, video files, DVDs, images, [and] Powerpoint."
The vMix software is customizable, based on the user's production needs. All these features can be enjoyed on a free 60-day trial. Paid plans start with the Basic HD, which costs $60, and go all the way to the Pro plan that costs $1200. The software's developers say that "Each purchase does not expire and includes Free Version Updates for one year from the date of purchase."
Churchstreaming.tv: Best For Broadcasting A Church Service To Various Sources
"Video streaming simple enough for a church plant, powerful enough for worldwide ministry." This is how Churchstreaming.tv advertises its service. The software makes it possible for a church service to be broadcast to various sources like YouTube, Facebook, or Apple TV.
Churchstreaming.tv also frees bandwidth with real-time transcoding. The streaming solution allows for plugins that make it possible to customize viewer layout by embedding navigation links.
Churchstreaming.tv has a free 30-day trial. Paid plans are based on the number of hours you need per month, the resolution, and video storage capacity. The plans start with the basic plan at $79/month. The Advanced Plan is the most expensive at $139 a month.
Open Broadcaster Software (OBS): Best Free Livestream Software
If your church is still new and wants to use free livestream software, the best place to find this is at Open Broadcast Software (OBS). Even though OBS is free, it compares well to other church streaming software out there. For example, it doesn't restrict the number of scenes you can seamlessly switch between using custom transitions.
The OBS project is sponsored by several tech giants, including Facebook and YouTube.
mimoLive: Best Livestreaming Software for Mac
mimoLive is professional-grade event recording software for Macs. It provides professional livestreaming tools for livestreaming to Apple products, including Mac, iPad, and iPhone. The software promises "an all-in-one live switcher, video encoder, editor, and streaming software for Mac. It enables you to switch multiple cameras, insert presentations, add graphics, overlay lower-thirds, social media comments, transparency with green screens."
mimoLive's 14-day free trial allows you to test drive the product. If you like it at the end of 14 days, you can get the Studio License at the cost of $699 per year or $69.99 per month.
StreamShark: Best for Churches That Want a Month-To-Month Solution
The developers of StreamShark say that they "understand the pressures involved when livestreaming." Consequently, they have designed a workflow that aims to "ease the burden on the stream operator."
StreamShark's leading features include instant stream archiving, real-time statistics showing viewer engagement, and live DVR rewind that allows viewers who join late to rewind and see areas they have missed.
StreamShark's pricing starts at $199 per month, and the most expensive plan is $999 per month. The advantage of using this software is that you can cancel your plan anytime.
TruthCasting: Best For Ad-Free Streaming
Truthcasting makes it easy to Livestream from any device. To show how easy the developers of TruthCasting believe their software is, they say, "If you can count to three, then you can livestream." The software can be used whether you're streaming from a webcam or a professional video camera.
You can also use any encoder to send your video to the streaming platform. As long as audiences have an internet connection, they can view videos broadcast through TruthCasting on any device, wherever they are.
TruthCasting offers a 15-day free trial. Churches with less than 2,000 members pay $39.95 a month to broadcast. YouTube and Facebook Live add-ons are available at $10 per month.
First published on TheLeadPastor.com. Used by permission.