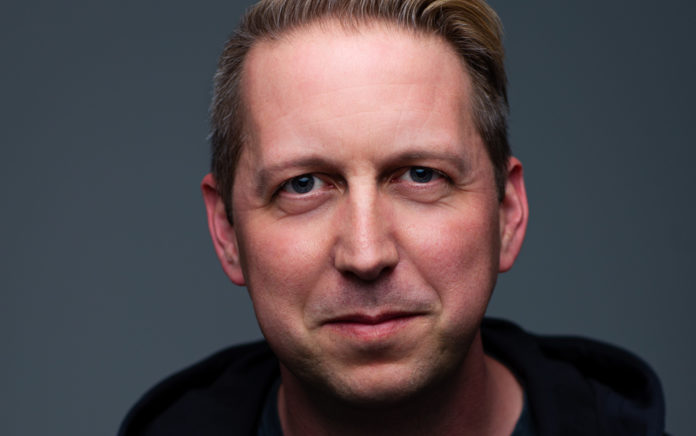 How to turn the obstacles presented by the coronavirus into ministry opportunities.
This past week has seen a surge in diagnosed cases of the novel coronavirus (COVID-19) in the U.S. (over 10,000 cases as of publication). As a result, many churches across the nation have had to adapt and/or close their in-person services. In the interim, many of these churches are livestreaming their services online.
One of the most popular free options for livestreaming is Life.Church's Church Online Platform. Bobby Gruenewald is a pastor and the innovation leader for Life.Church, one of the largest multisite churches in America, based in Edmond, Oklahoma. During his tenure at Life.Church he has helped pioneer the missional use of technology that allows Life.Church to reach people in every country on the planet. He oversees the YouVersion, Open Network, Church Online, Information Technology, Creative Media, Spaces & Places, and Communications teams.
We caught up with Gruenewald fresh off his 14-day precautionary quarantine to talk about how the church is handling the thousands of new churches joining Life.Church's Church Online Platform over the past week, and where he sees the church leading and serving in these uncertain times.
Six thousand new churches and 4.7 million attenders joined the Church Online Platform last week. What are some takeaways or implications for the church in the U.S.?
We're grateful to have platform to be able to provide for churches. When we started the Church Online Platform, we didn't anticipate a global pandemic. Certainly at times like this, it's critical that the church is present, connected, available and engaged in ministry more than ever before. While hospitals meet physical needs, the church needs to keep its doors open, digitally, to meet spiritual and emotional needs—especially during social distancing.
That's why Church Online is an important tool. It will be new for a lot of churches; 3,000 were using it before. In the last seven days we've seen 9,000 churches sign up—2,500 churches signed up just yesterday (Tuesday).
We're at the beginning of the bell curve on this. As of last week, many churches still met physically, and other churches canceled church for what they thought would be a week or two. But as it has become apparent for people, especially in hot zones, this could go on longer, and we need to have solutions for congregations.
We're happy to be able to provide the tool. It's going to take lot of work to onboard churches. Step one is providing it. We're encouraged and blown away by the response already.
Everything has changed in last four days. We're reallocating staff working in other areas for the physical church facilities, and training them up on support questions. We'll probably have 10,000 churches sign up in this current week. There are that many churches trying to start. We didn't have enough people positioned before, but we're getting them there quickly and responding quickly and getting in front of it. We have lots of staff and volunteers ready to step in and training to help.
We don't know what the maximum sign-ups will be. We had our biggest day ever on Monday, then Tuesday we passed that, and today we're on pace to pass that. We've allocated resources to bring on contractors focusing on security and scaling the technology. We have a real effort going, and we're seeing it as a missional opportunity to reach out to churches.
What are the implications for evangelism and outreach in the time of social distancing?
There are a lot of really amazing opportunities. People are more likely globally, and in our neighborhoods, to turn toward God in a time like this. You hate for people to be in a bad situation, but it happens and we know why. People can't solve their questions themselves, and think, There's got to be somewhere else I can turn. Often they turn to the church.
This [coronavirus pandemic] creates a unique environment for people, because the only practical method of attendance is a digital format in almost every scenario. Digital tools are always a way people are looking for answers. They may be curious or apprehensive of physical churches, but they have no problem dialing in. They're not only searching for answers, but the barrier to entry is very low.
We're praying toward an unprecedented movement of people who decide to follow Jesus. The church typically grows during disasters and plagues. Part of it is people responding, and the other part is the church rushing to the front lines. It's a combination of those two things. A virus can spread, but connectedness and the message of the gospel can spread even faster. It's an extremely encouraging big opportunity for the global church.
Churches need to be looking for ways to be innovative and creative about how to be safe while helping people when they need it the most.
How can smaller churches with limited previous experience with online communication scale up quickly?
The great thing about the world is that there are several tools available that give us the ability to connect online, and almost all of them have free access. Even in the smallest churches, it's pretty common for the leader to have a smart phone. With a smart phone, a pastor can record a video for Facebook or YouTube and distribute it through social media or even an email to the congregation. These are opportunities that cost nothing.
People are not expecting the most polished video presentation. It's less about quality and more about quantity of communication. Focus on quickly staying connected, and don't get too hung up on the production.
Church Online requires a video, but it could be recorded on a smartphone. Post it on YouTube and load it into the Church Online Platform.
Pastors should not get too overwhelmed with the options, but just pick one and start there. It's more important to connect and have conversations. Life.Church volunteers and staff are even making phone calls trying to connect with people. We can get stuck on an escalator, and we get too hung up trying to make it too complex. We forget we can do simple steps. People just need to be able to connect. Just pick a platform or tool. We see God using it already, and will see a lot more in the coming months.
What are your aspirations for outreach at this time?
We've really said in our ministry conversations that it feels like this is a moment for the church, a key, pivotal moment. We really hope use this coronavirus event to reach people and meet physical needs, reach out at right time when they're hurting, and lead people to church who've never been to church before. We're trying different approaches to ways we can serve; talking to the governor and local officials. We want to see a lot of people come to Jesus and see the big-C church grow and thrive through and on the back side of this. Our campuses are trying to figure out how to keep our people focused. There are a bazillion ideas and we want to set loose creative people to reach our communities.
Give us a brief overview of your ministry strategy at this time.
Practically, the first thing to sort out is the implications of your ability to gather and how do you do that, and how you do that more safely.
We already have protocols for flu season to make our campus environment safer. But even extreme measures to keep our campuses clean are not an option based on federal and local guidelines. What's the solution? Point everyone to Church Online.
How do you make sure you church community can gather and keep your digital doors open? As in times of natural disaster, the church can be the hands and feet in the community. But the needs are constantly changing. Currently, we're working with DHS to deliver meals to elderly shut-ins and getting volunteers mobilized to do that. We're talking with hospital groups about how they can use our facilities for childcare so they can continue to work long shifts. These are the types of conversations and inquiries thinking through strategically what are the ways we can serve. How can our community use our buildings or parking lots? How can our thousands of volunteers serve the community right now?
You have to balance that with keeping everyone safe, find the balance of helping but not spreading. Our church would want to run directly to the site of a tornado, but in this context we have to navigate more carefully. And with this outbreak, it's hard to determine where the front line is. We want to make sure we're doing it in a responsible way, not being part of the problem.
We need to make sure we as a church are engaged really well. The question of how do we serve global church became strategic. I'd urge pastors to ask, How do I stand alongside other churches in community?
Here's a question we asked our staff: What kind of opportunities do these constraints of the virus' spread give us the opportunity to explore? Take the limiting constraints and think of new ideas, and be open to experimentation. There are things we try that we stop almost immediately, and there are things that might blossom into something we continue to do.
We're thinking through high-touch ways to communicate. We're making lots of phone calls. In our kids ministry, there are milestones kids have worked really hard to reach in order to be able to redeem points for a prize. During this time, we are delivering the prize directly to each kid's house to make a big deal about it. These are moments to take something that would have been special and make it even more special.
On the back side of this outbreak we believe there will be new ministry innovation that comes out of the constraints. This should be exciting for churches. The pandemic drove us to try doing church in new way. We're prayerfully hoping this sparks a global wave of innovation in ministry. It's possible, and we're seeing the beginnings of it right now.
Read more from Bobby Gruenewald »