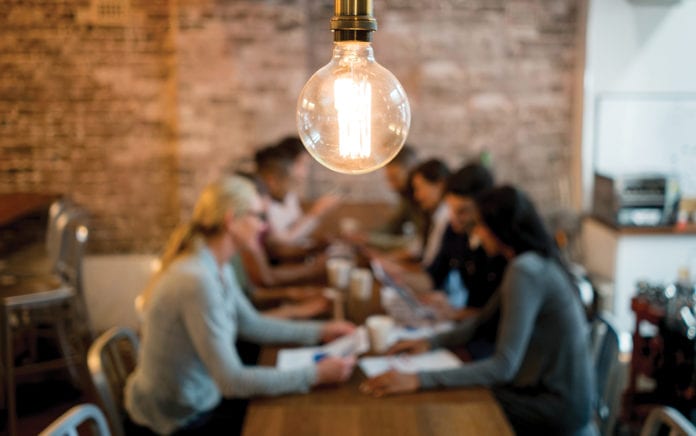 The church staff churn rate is increasing. Reducing staff turnover starts with the values we preach—and live.
The longer I help churches find their key staff, the more I see a trend: Staff teams are turning over faster and faster.
While people always come and go, it seems the churn rate is growing, particularly in larger churches. It sounds counterintuitive because the big churches are supposed to have their leadership structures down pat, but after some lengthy study, we've discovered that the larger the church, the higher the turnover.
That's pretty disheartening if you think about it. If you do great ministry, you will likely grow. And if you grow, your staff turnover will almost certainly get worse.
I've spent a long time thinking about how to remedy that, and I believe there's a key ingredient missing from most church staffs: a culture code.
Many churches have core values on their websites, in their employee manuals and maybe even lived out through the congregation. But very few churches I've seen have taken time to formulate staff cultural values.
So how do you form staff cultural values?
1. Start from the bottom.
I grew up in a world where the senior leader was asked to go "off to the mountain" and come back with a vision for the team. When it comes to culture, your team values are not something to find up on the mountain but down at the bottom of the hill.
Smart teams take time to crowdsource their cultural values. They ask the existing teams questions like, "When we are at our best?" and "What are we doing that makes us unique?" If you're looking to establish a team culture code, don't think about what should be. Rather, think about what could be if your team were free to operate as it does at its best.
2. Hire by values.
If there's a culture issue on your team, there is likely a direct line back to a hiring issue. How can you build your hiring around your cultural values? Here at Vanderbloemen, we work to make sure that the interview process is a direct reflection (for good or bad) of what it's like to work with us. As I tell many clients, "Our job is to make sure you don't interview with Rachel, only to wake up next to Leah."
3. Live by values.
I believe that in the future the key to keeping great employees will hinge on how well a team lives out the values that are preached.
As you hire, are your values congruent with real life on staff? What systems have you put in place to make sure that people are living out those values? Delivering on promises is more important than ever, particularly with the new generation entering the workforce.
What are you doing to name who you are, live by it and measure your team around those values? If you take these necessary steps, you'll find that you have a team that loves to be with you, refers others to you and hates to leave you.
Read more from William Vanderbloemen »
William Vanderbloemen is the president and CEO of The Vanderbloemen Search Group.