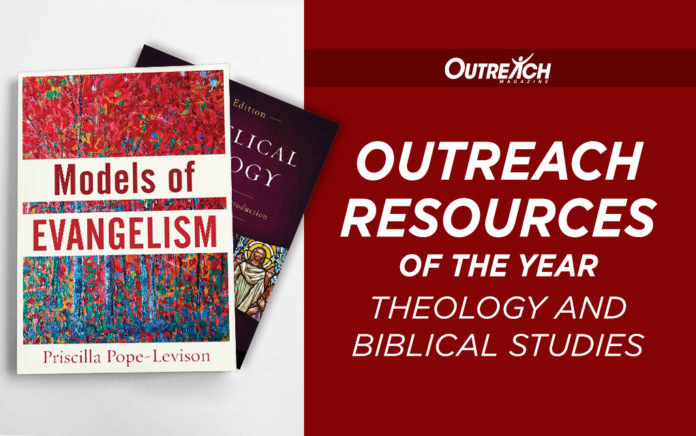 Evaluated by Scot McKnight
Now in its 18th year, the 2021 Outreach Resources of the Year honors the past year's best books that emphasize outreach-oriented ideas and ministries.
The theology and biblical studies category was evaluated by Scot McKnight, author or editor of some 60 books and the Julius R. Mantey Chair of New Testament at Northern Seminary in Lisle, Illinois.
RESOURCES OF THE YEAR
Models of Evangelism by Priscilla Pope-Levinson (Baker Academic)
Models of Evangelism examines eight models of evangelism, their strengths and weaknesses, evaluating each model theologically and biblically. These include personal, small group, visitation, liturgical, church growth, prophetic, revivals and the use of media. All good practices include hospitality, relationships, a life of integrity, verbal expression and a connection to the local church. There is no other book like this on the market, and what is perhaps most encouraging is the irenic spirit of the evaluations.
Evangelical Theology: A Biblical and Systematic Introduction, Second Edition by Michael F. Bird (Zondervan Academic)
Everyone needs a theology on the bookshelf where it can be consulted and read. What is needed is a theology that gets beyond prooftexting various topics by engaging the major ideas about theology from the angle of the gospel and the Bible's narrative. The second Theology and Biblical Studies resource of the year does just that. Evangelical Theology: A Biblical and Systematic Introduction, Second Edition has major changes, all in a good direction. Few theologians are as up-to-date in biblical studies as they are in systematic theology.
Additional theology and biblical studies resources are available at OutreachMagazine.com/theology.