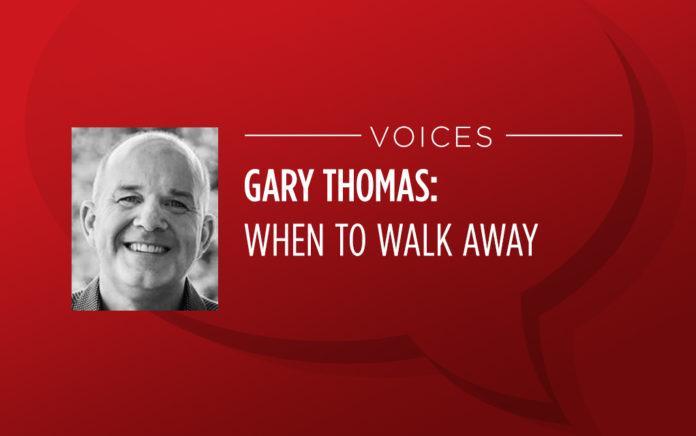 Finding Freedom From Toxic People (Zondervan)
When to Walk Away: Finding Freedom From Toxic People
(Zondervan, 2019)
WHO: Gary Thomas, writer-in-residence at Second Baptist Church in Houston, Texas, and an adjunct faculty member teaching spiritual formation at Western Seminary and Houston Theological Seminary.
HE SAYS: "Christians need to stop worrying about the unhealthy fallout of unhealthy people who are challenged by healthy decisions."
THE BIG IDEA: You can overcome the opposition of toxic people and live true to your God-given purpose.
THE PROGRESSION:
The author draws from biblical and modern stories to equip readers to deal with toxic people and situations, including learning how to differentiate between toxic and difficult people, finding refuge in God when they feel attacked and keeping a tender heart even in a difficult situation.
"When the situation calls for it, follow in the footsteps of Jesus and walk away from the toxicity and toward a healthy life, a pure mind, a focused service and genuine love."