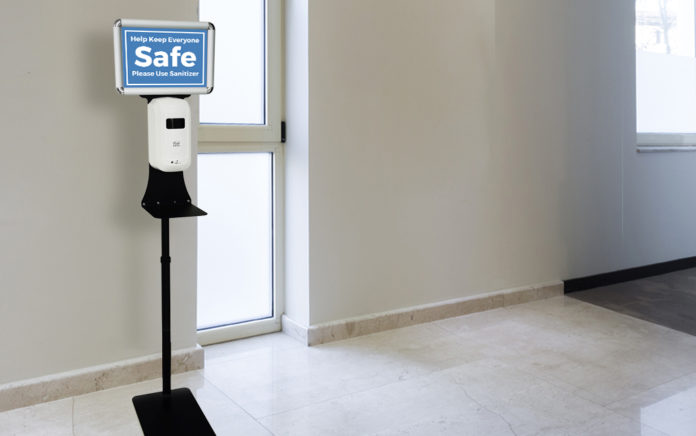 Outreach, Inc., has the virus-prevention tools you need to keep your church safe.
As the time comes to reopen your church for public gatherings, make sure you have all the tools you need to keep your members and visitors safe. Outreach, Inc., the parent company of Outreach magazine, is blessed to be able to help keep your church safe by providing a supply of virus-prevention tools.
Touchless Hand Sanitizing Station with Sign
• Touch-free motion-sensing dispenser
• Adjustable height stand ranges 4–5 feet tall
• Includes six download and print signs
Hand Sanitizer
• 75% alcohol liquid hand sanitizer refill bottles
• FDA and CE Certified
• 1,000ml bottles, case of 12
Face Masks
• KN95 Face Mask
• Disposable 3-Ply Face Mask
• These masks are not part of the U.S. N95 mask supply being acquired by hospitals and will not decrease the supply available to them.