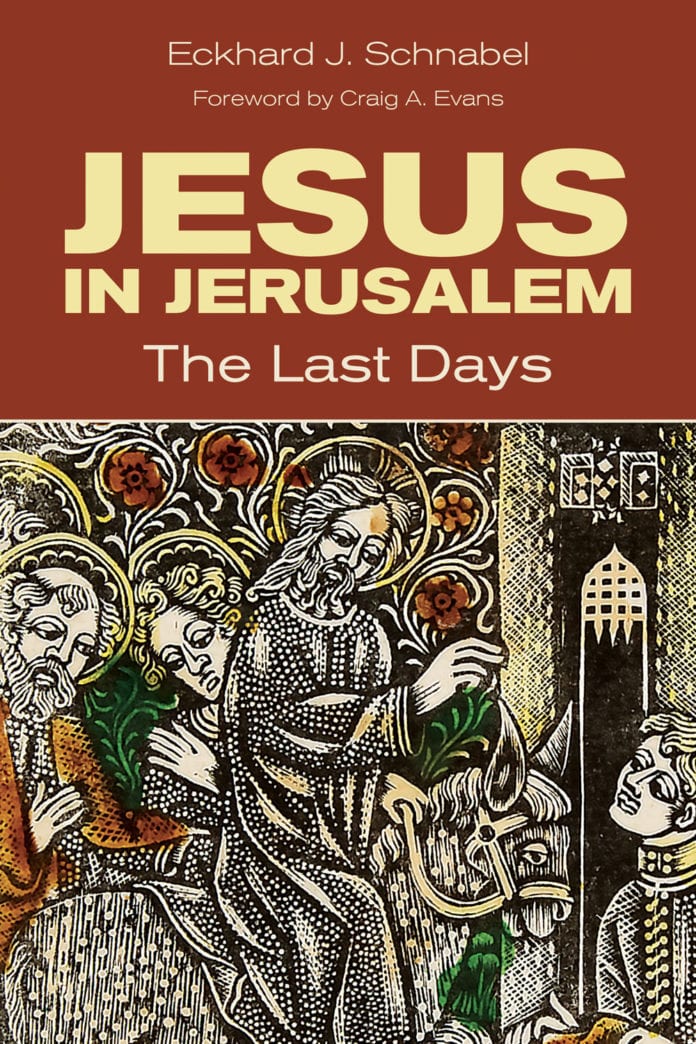 Eckhard J. Schnabel: The Last Days
Jesus in Jerusalem
The Last Days
(Wm. B. Eerdmans Publishing Co., 2018)
WHO: Eckhard J. Schnabel, the Mary French Rockefeller Distinguished Professor of New Testament at Gordon-Conwell Theological Seminary.
HE SAYS: "Jesus' death cannot be understood apart from his ministry in Galilee and, especially, the last week of his life in Jerusalem."
THE BIG IDEA: Part reference guide, part theological exploration, this book was written to help believers grasp in fresh ways what it means to follow Jesus and what the Gospel accounts of Jesus' last week are really saying.
THE PROGRESSION:
This book traces the events of Jesus' last week in Jerusalem, focusing on the people mentioned for this time period in the Gospels, the places that he visited or was taken to during this time, chronological markers in the accounts, the events that took place and the significance of these events for the early followers of Jesus and the church today.
The author profiles 72 people and groups and 17 locations. He places the events of Jesus' last days in chronological order, explaining their theological significance and showing how Jesus' passion, death and resurrection can be understood historically and from a faith perspective.
"This is the first book to describe and analyze, sequentially and in detail, all the persons, places, times and events mentioned in the Gospel accounts of Jesus' last week in Jerusalem."
Order this book from Amazon.com »
Read an excerpt from this book »