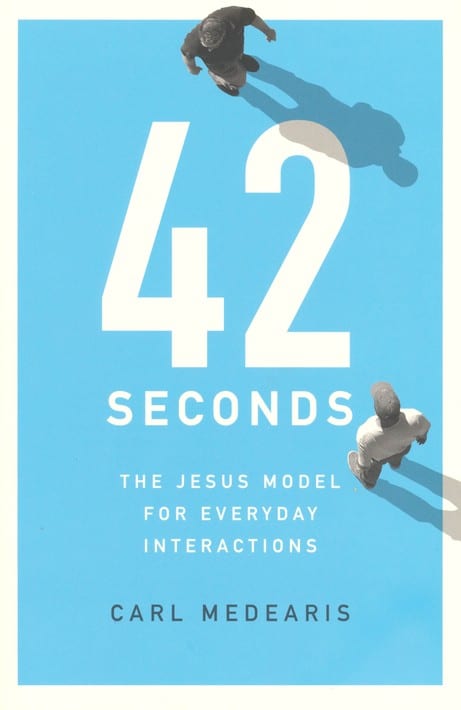 Carl Medearis: The Jesus Model for Everyday Interactions
42 Seconds
The Jesus Model for Everyday Interactions
(Tyndale, 2018)
WHO: Carl Medearis, an international expert in Arab-American and Muslim-Christian relations.
HE SAYS: "This week make the time to say hi to people. Everywhere. Almost always. Go out of your way, look them in the eye, and say hello. Often add the ever-so-dangerous "How are you?" And try to actually mean it—like Jesus did. Just see what happens."
THE BIG IDEA: Most of Jesus' conversations were only 42 seconds long, but their impact stretches across generations. We need to learn to interact with people the way he did. This book shows how we can have meaningful, genuine interactions with people and "be Jesus" to them.
THE PROGRESSION:
The first section focuses on kindness, emphasizing that Jesus was kind to most people (except perhaps religious people).
The second section discusses the practice of being present, taking an honest look at some practical ways we can be genuinely with the people right in front of us.
The third part addresses our need for courage to talk to people. Jesus was brave, which should encourage us to be brave too.
Finally, in the fourth section, the author calls readers to a knowing of Jesus that brings transformation.
"We have to learn how to engage in the everyday moments in simple ways before we can enter into the profound, life-giving implications."
Order this book from Amazon.com »
Read an excerpt from this book »